Celebrating 350 Years of History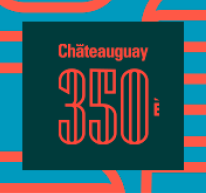 In 2023, the Ville de Châteauguay will proudly celebrate its 350th anniversary. We have put all efforts to present an unforgettable program that is accessible to all and that will satisfy all tastes!The complete program will be unveiled on Thursday, November 3. We look forward to sharing you these inclusive festivities that commemorate the past, celebrate the present and dream of the future.
« I am very pleased to announce that 2023 will be a very festive year! We will bring together the people of Châteauguay by offering a varied and inclusive program involving all sectors: cultural and artistic, sports, community and recreational, not to mention the educational, business and commercial sectors. More than a simple gathering, the 350th anniversary festivities will be a legacy to the citizens of Châteauguay. A tribute to remember our identity, to embellish our neighbourhoods and to transfer on the knowledge acquired since the emergence of our city. A way to understand our origins better to ensure the success of our future!
I invite you to keep an eye on our website and Facebook page in November to make sure you don't miss out on any of the celebrations, which promise to be memorable! »
Éric Allard, Mayor of Châteauguay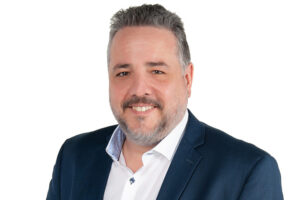 Éric Allard, mayor;
Lucie Laberge, Municipal Councillor, district de Bumbray;
Marie-Louise Kerneis, Municipal Councillor, district de Salaberry;
Claude Rhéaume, directeur de la vie citoyenne;
Philippe Marcoux, chef Division culture et projets spéciaux;
Audrey Jacques, chef aux communications;
Anik Lacelle, technicienne en loisirs;
Stéphanie Laville, coordonnatrice aux festivités du 350e de Châteauguay;
Christine Arsenault, conseillère aux communications.

Get involved in the festivities! We want to hear your ideas all year long! Contact us by:
---
350 years of history
---
Calendar of activities
Shop of 350th
Official Partner

In collaboration with