Lost, Injured or Stray Animals
Have you lost your pet or do you want to report a stray, injured or dead animal? This is what you need to know.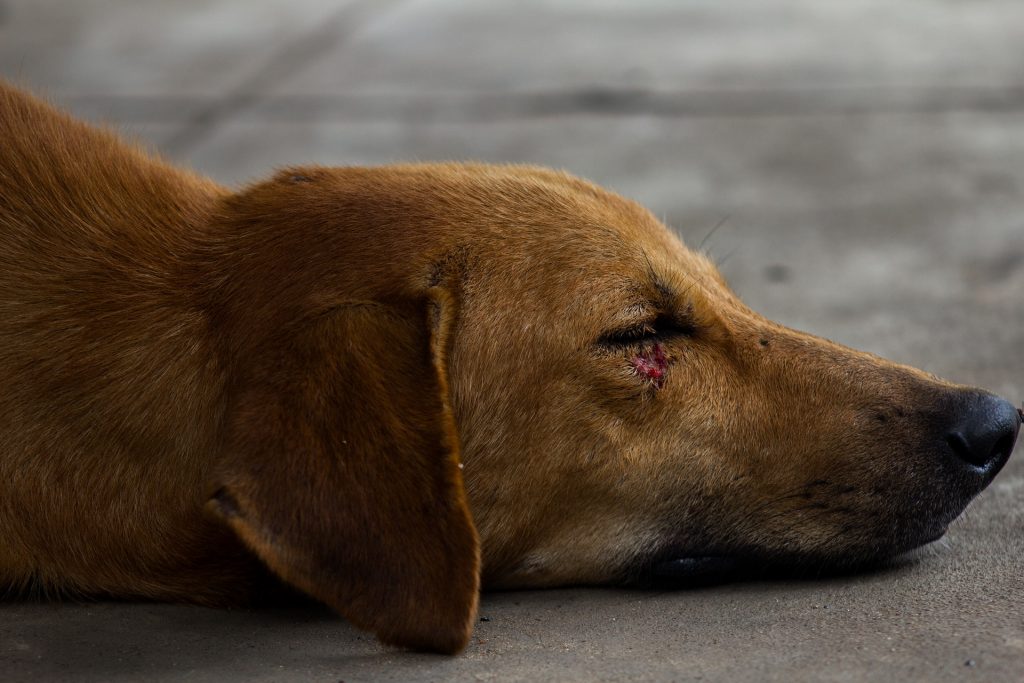 Injured animal 

If you come across an injured animal, this is what you should do:

Do not yell or make abrupt gestures. This might further stress the animal.
Avoid handling the animal unless necessary. If you do handle it, wear gloves.
If possible, isolate the animal in a calm place, in the shade, preferably in a box, with holes for aeration.
Do not try to provide care to the animal. It could have negative consequences.
Do not give it anything to eat or drink without first getting advice from a veterinarian.

Then report the injured animal to the SPCA Roussillon.

Dead animal 

It is prohibited to throw dead animals or parts of dead animals in the garbage. If you find a dead animal, please contact the SPCA Roussillon, which will pick it up. If the animal is on the road and hindering traffic outside of the SPCA opening hours, you can contact the Service de police de Châteauguay.

Lost animal 

If you have lost your animal, please contact the SPCA Roussillon to provide a description.

If your animal has a licence, you can also report that it is missing on Emili – Animal manager. An alert will be sent to users in the area where it went missing.

Finally, the SPCA Roussillon website posts photos of animals found in the area. If you recognize your animal, contact the organization. An employee will ask you several questions to ensure you are the legitimate owner. The SPCA Roussillon reserves the right to ask you for a photo of your pet.

Found or stray animal 

Any animal found wandering free in city territory may be captured and kept in a shelter for three days. If the owner of the animal is found, capture and care fees may be charged, as well as a licence fee. If the owner cannot be found after this period, the animal may be put up for adoption. This is why it is so important for your pet to wear a tag.

If you find an animal that seems to be lost or abandoned, you can contact the SPCA Roussillon to provide a description of the animal and the place where you found it. The SPCA Roussillon will pick up the animal and take it to a secure location. Measures will be taken to return the animal to its owner. If the animal is wearing a tag, you can also use the Emili – Animal manager platform to find the owner, by entering the tag number in the search engine.

Like many municipalities, Châteauguay is struggling with feline overpopulation. Often underfed, these stray cats develop serious diseases and become vulnerable.

Under its agreement with the city, the SPCA Roussillon has set up a TNRM (trap, neuter, release, maintain) program for stray cats, which is a humane, efficient and economical way to reduce the overpopulation of alley cats.

This measure, which has been established in many cities in Québec and throughout the world, reduces litters and nuisances associated with alley cats (fights, nighttime meowing, territory marking and the smell of urine).

The SPCA Roussillon identifies colonies of stray cats based on citizen reports and captures them using box traps. The captured cats are taken to a veterinarian where they are examined, vaccinated, dewormed and neutered. Their left ear is "tipped" (a painless practice that removes the top quarter-inch of the ear, the international sign for a neutered stray cat). After a short convalescence, cats that are "wild" – that is, antisocial – are returned to their environment and adoptable cats are made available to families.
An administrative codification is a document that combines the original text of a by-law with all the amendments made since its adoption. It has no legal weight but is, rather, a tool created solely to make it easier to read and understand the by-law as a whole. Only the original by-law and its amending by-laws have legal weight.
Answers to your questions
If you have stray cats on your property, contact the SPCA Roussillon, which will provide you with cages to trap them. Once the cat is in the cage, the SPCA Roussillon will come and get it.
Do you need further details? Contact us!
You can contact us by phone at 450-698-3000

From Monday to Thursday, 8:30 a.m. to noon and 1:15 p.m. to 5:00 p.m.
Friday, 8:30 a.m. to noon

You can come to the reception desk at City Hall .

From Monday to Thursday, 8:30 a.m. to noon and 1:15 p.m. to 5:00 p.m.
Friday, 8:30 a.m. to noon
---
LEGAL DISCLAIMER
The texts and administrative codifications presented on this site do not replace the official by-laws of Ville de Châteauguay. They have no official weight. Although we make every effort to ensure that all the information is accurate and complete, we cannot guarantee its integrity, or that the information is current or accurate. In case of a discrepancy between the official text and the information published on this site, the official text always takes precedence. Ville de Châteauguay cannot be held responsible for errors or omissions of any nature on the site.