Pesticides
The overuse or repeated use of pesticides (insecticides, herbicides, fungicides, etc.), even low-impact varieties, has a harmful effect on plant and wildlife diversity, human and animal health and the contamination of the water, air and soil. This is why it is better to use ecological management that uses fewer pesticides and to maintain plants in a way that reduces the negative effects on the environment.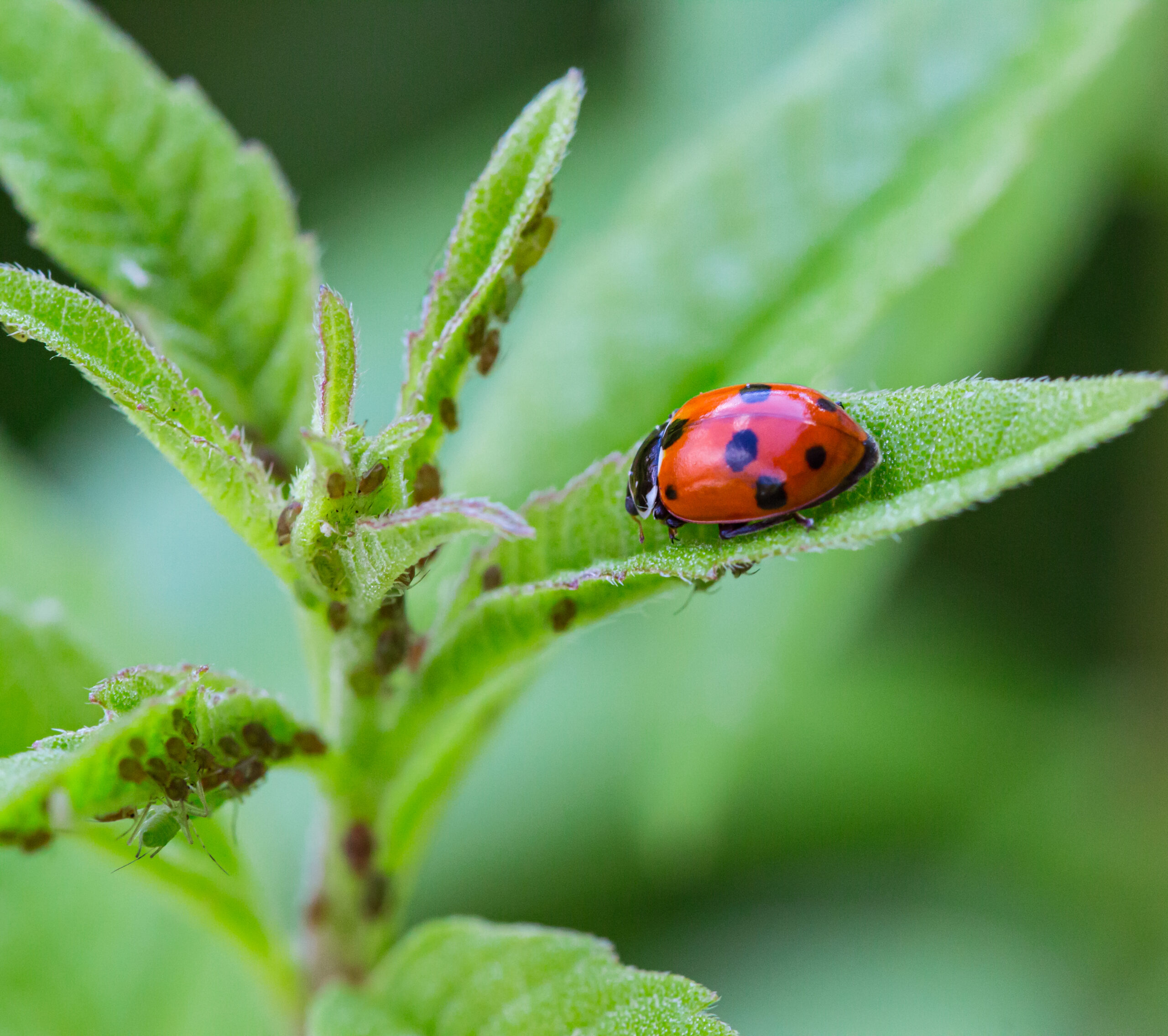 The city complies with the standards set out in the Pesticides Act and the Environmental Quality Act which prohibit the use of pesticides for the esthetic maintenance of lawns in municipal parks, lots and landscaping. It is also prohibited to use pesticides less than 3 m from a waterway or body of water. The city therefore uses natural fertilizers to encourage the growth of grass rather than weeds.
Choose resistant varieties

Many varieties of plants or lawn seeds are not very resistant to our climatic conditions. Choose plants that can withstand Québec's climate in order to reduce actions required to maintain them and protect them from pests.

Opt for regular maintenance

Regular maintenance includes fertilization, aeration (for lawns) and irrigation, if required. A plant in good health is better able to resist pests and the invasion of weeds.

Consider the characteristics of the soil

Soil has physical, chemical and biological properties that vary from place to place. Choose plants that suit the type of soil you are working with.

Choose the most appropriate intervention

Once the problem is identified (pests, weeds, etc.), start with manual removal, the most widely known and most effective treatment. If the problem persists or gets worse, use a low-impact pesticide as a last resort. Do not hesitate to get information from an expert to resolve the problem.

Keeping the grass no shorter than 7.5 cm (3 in.) will help prevent the spread of weeds and the presence of harmful insects.
Improve the quality of the soil by regularly adding compost. This will improve the lawn's water retention and reduce the need for fertilizer.
Avoid walking on the damp ground during the spring thaw to avoid compacting it, and rake your lawn vigorously to dethatch it or remove dormant grass.
Leave your grass clippings on the lawn (grasscycling) and run your lawnmower over leaves as they fall (leafcycling). This way, you will give the soil back 30–50% of its nitrogen requirements.
Do not water the grass before the first heat of July so the roots are obliged to push further into the soil for water.
Aerate the lawn in the spring or fall using a device that removes plugs and leave them on the lawn to contribute to the health of the soil.