Bibliothèque Raymond-Laberge
A passion to share!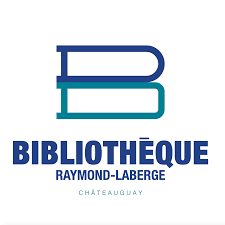 Guidelines to follow and sanitary measures
Covid-19: New measures in place
The Bibliothèque Raymond-Laberge will reopen to the public on Monday, January 17 at 12 noon.
To respect the distancing measures, the library capacity will be restricted. It is strongly recommended that visits to the library be brief and limited to selecting materials for borrowing. It is also recommended that the number of people from the same family in the library be kept to a minimum.
The following health measures have been put in place to protect the health of all:
Procedural masks must be worn at all times by users 5 years and older. The library will provide masks if needed.
Hand disinfection is mandatory upon arrival and before using computer stations and equipment.
Physical distanciation of two meters at all times from staff and users.
No eating or drinking
Signage to be respected
Computer stations and work spaces reservation:
A limited number of workspaces and computer stations are available. The period of use is limited;
It is recommended to reserve in advance by calling 450-698-3080;
Presentation of the membership card is mandatory for members;
Access to work spaces and computer stations is limited to individuals or members of the same family (maximum of 2 people);
Reservations for team work are not permitted;
Persons on site will be required to wear a procedure mask at all times, even when seated;
No eating or drinking is permitted;
Personal headphones use is mandatory, when the situation requires it.
You must stay home if:
You have the following symptoms: cough, fever, difficulty breathing, sudden loss of smell;
You have been in contact with someone who has COVID-19 or are waiting for a test result;
You have been out of the country for less than two weeks.
The library thanks its users for their cooperation. Access will be denied to anyone who does not respect the sanitary measures in place.