Bibliothèque Raymond-Laberge
A passion to share!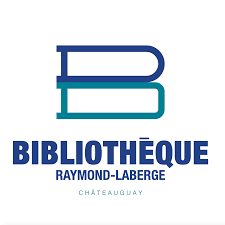 Schedule and information – Library
This page provides the contact information for the library, as well as the opening hours for the regular and summer schedules.
Opening hours
As of January 17, the library will reopen to the public. The contactless service will no longer be available, except for vulnerable or quarantined persons for whom it will be extended.
Monday
Noon to 9 p.m.
Tuesday and Wednesday
9 a.m. to 9 p.m.
Thursday
9 a.m. to 8 p.m.
Friday
9 a.m. to 5 p.m.
Saturday and Sunday
Noon to 5 p.m.

Holidays

Please note that the library will be closed on the following holidays:

2022

Easter: Sunday, April 17 and Monday, April 18, 2022
Patriotes' Day: Monday, May 23, 2022
Fête nationale du Québec: Friday, June 24, 2022
Canada Day: Friday, July 1, 2022
Labour Day: Monday, September 5, 2022
Thanksgiving: Monday, October 10, 2022
Christmas: December 24, 25 and 26, 2022
New Year's: December 31, 2022 and January 1 and 2, 2023

The book return chutes are located at the front of the library, close to the police station. They are open at all times.
Follow us