Bibliothèque Raymond-Laberge
A passion to share!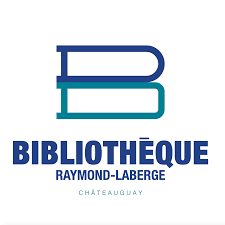 Schedule and information – Library
This page provides the contact information for the library, as well as the opening hours for the regular and summer schedules.
Opening hours – Regular schedule
(from September 6, 2022 to June 23, 2023)

Monday
Noon to 9 p.m.
Tuesday and Wednesday
9 a.m. to 9 p.m.
Thursday
9 a.m. to 8 p.m.
Friday
9 a.m. to 5 p.m.
Saturday and Sunday
Noon to 5 p.m.

Holidays

Please note that the library will be closed on the following holidays:

2023

Easter: Sunday 9 and Monday 10 April, 2023
Patriotes' Day: Monday, May 22, 2023
Fête nationale du Québec: Saturday, June 24, 2023
Canada Day: Saturday, July 1, 2023
Labour Day: Monday, September 4, 2023
Thanksgiving: Monday, October 9, 2023
Christmas: Monday, December 25, 2023
New Year's: January 1

The book return chutes are located at the front of the library, close to the police station. They are open at all times.
Follow us