Cannabis and tobacco
Across the whole territory, here is an overview of the main measures regulating:
tobacco use;
cannabis use, production and sale.
Regulatory requirements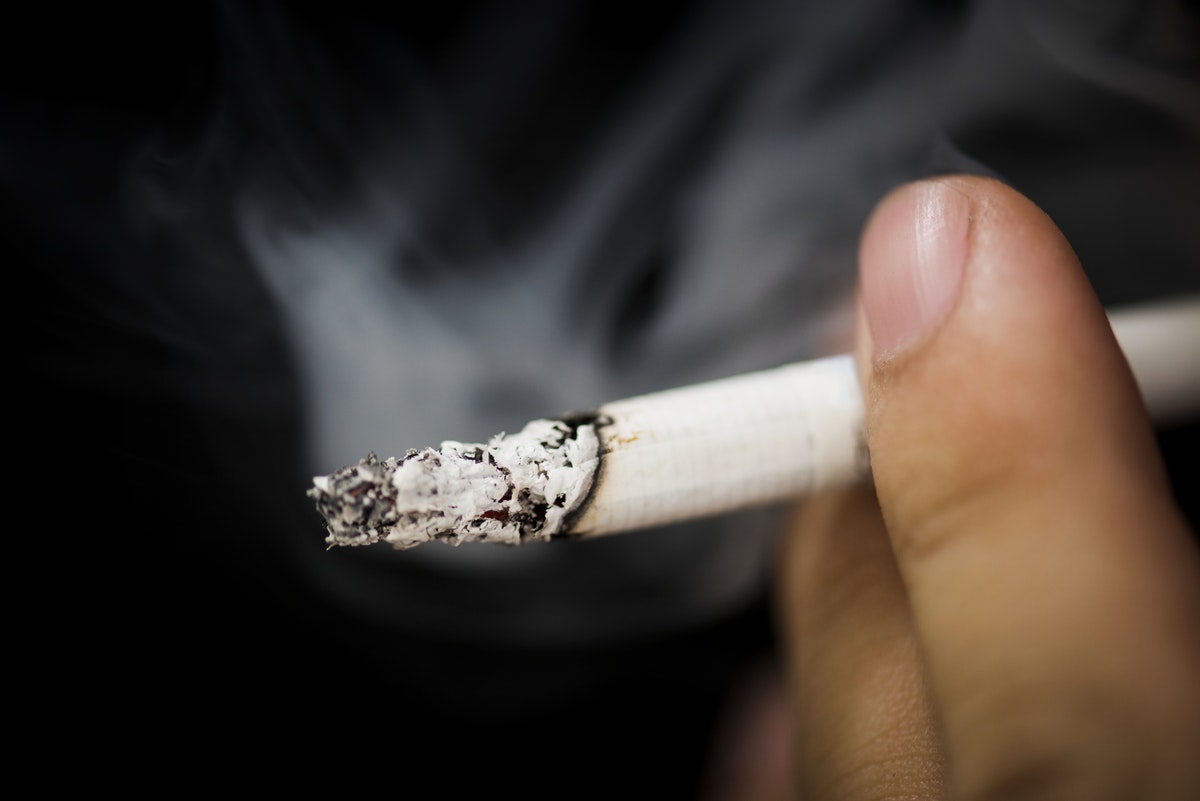 Tobacco

It is prohibited to smoke or vape tobacco in all city buildings and buildings used by the municipality, including:

any room or desk used to provide services to the public;
any library, laboratory, conference, seminar or exhibition room;
any elevator, stairway, corridor, washroom;
any place used for religious, sports, court, cultural, artistic or community activities regardless of whether the activities take place or not;
A designated area by the Mayor.

Cannabis

It is prohibited to smoke or vape cannabis in all places where it is prohibited to smoke tobacco. Therefore, in addition to the places listed above with regard to tobacco use, it is also prohibited to use cannabis on public roads and in all other public places in Châteauguay, including:

outdoor playgrounds for children and open to the public, including water parks, wading pools and skate parks;
sports fields, playing fields, including areas reserved for spectators;
all parks including the Ile Saint-Bernard and the Centre écologique Fernand-Seguin;
fields used for day camps and vacation camps, skating rinks and outdoor pools;

education and health institutions' fields;

sidewalks, cycling trails and waiting areas for public transit.  

It is prohibited to grow cannabis at home for personal use and to be in possession of a cannabis plant.
Cannabis production for commercial purposes is permitted in areas where cannabis farming is authorized.

It is prohibited for individuals under 18 to be in possession of cannabis.
Individuals over 18 are allowed to be in possession of:

30 grams or less in a public place;
150 grams or less in a private place, which includes all cannabis possessed by adults living in the same home.

It is prohibited to be in possession of cannabis in some pubic places, including in particular places open to children, such as fields and buildings of:

primary and secondary educational institutions,
educational services, early childhood centres and daycare.

Only Société québécoise du cannabis (SQDC) is authorized for retail cannabis sales in Quebec.
An administrative codification is a document that combines the original text of a by-law with all the amendments made since its adoption. It has no legal weight. It is rather a tool created solely to make it easier to read and understand the by-law as a whole. Only the original by-law and its amending by-laws have legal weight.
Answers to your questions
Police officers are responsible for ensuring compliance with rules on cannabis smoking and vaping in public places. Contact the Service de police de Châteauguay about any urgent or worrying situation.

You can report him or her to the Service de police de Châteauguay by calling 911. Impaired driving by alcohol or cannabis is a serious criminal offence. It is prohibited to drive or have the care or control of a road vehicle if cannabis and alcohol are present in the organism. Smoking cannabis or drinking alcohol in a road vehicle is also prohibited.
Do you need further details? Contact us!
You can contact us by phone at 450-698-3000

From Monday to Thursday, 8:30 a.m. to noon and 1:15 p.m. to 5:00 p.m.
Friday, 8:30 a.m. to noon

You can come to the reception desk at City Hall .

From Monday to Thursday, 8:30 a.m. to noon and 1:15 p.m. to 5:00 p.m.
Friday, 8:30 a.m. to noon
---
LEGAL DISCLAIMER
The texts and administrative codifications presented on this site do not replace the official by-laws of Ville de Châteauguay. They have no official weight. Although we make every effort to ensure that all the information is accurate and complete, we cannot guarantee its integrity, or that the information is current or accurate. In case of a discrepancy between the official text and the information published on this site, the official text always takes precedence. Ville de Châteauguay cannot be held responsible for errors or omissions of any nature on the site.