Motorized mobility aids – Traffic guide
Motorized mobility aids (MMAs) are devices designed to compensate for a walking disability. They include electric wheelchairs, three-wheel electric scooters and four-wheelers.
Since August 2020, there have been new regulations governing the use of MMAs on roadways, bicycle lanes and sidewalks. In the event of a violation, the penalties provided for in the Highway Safety Code will apply.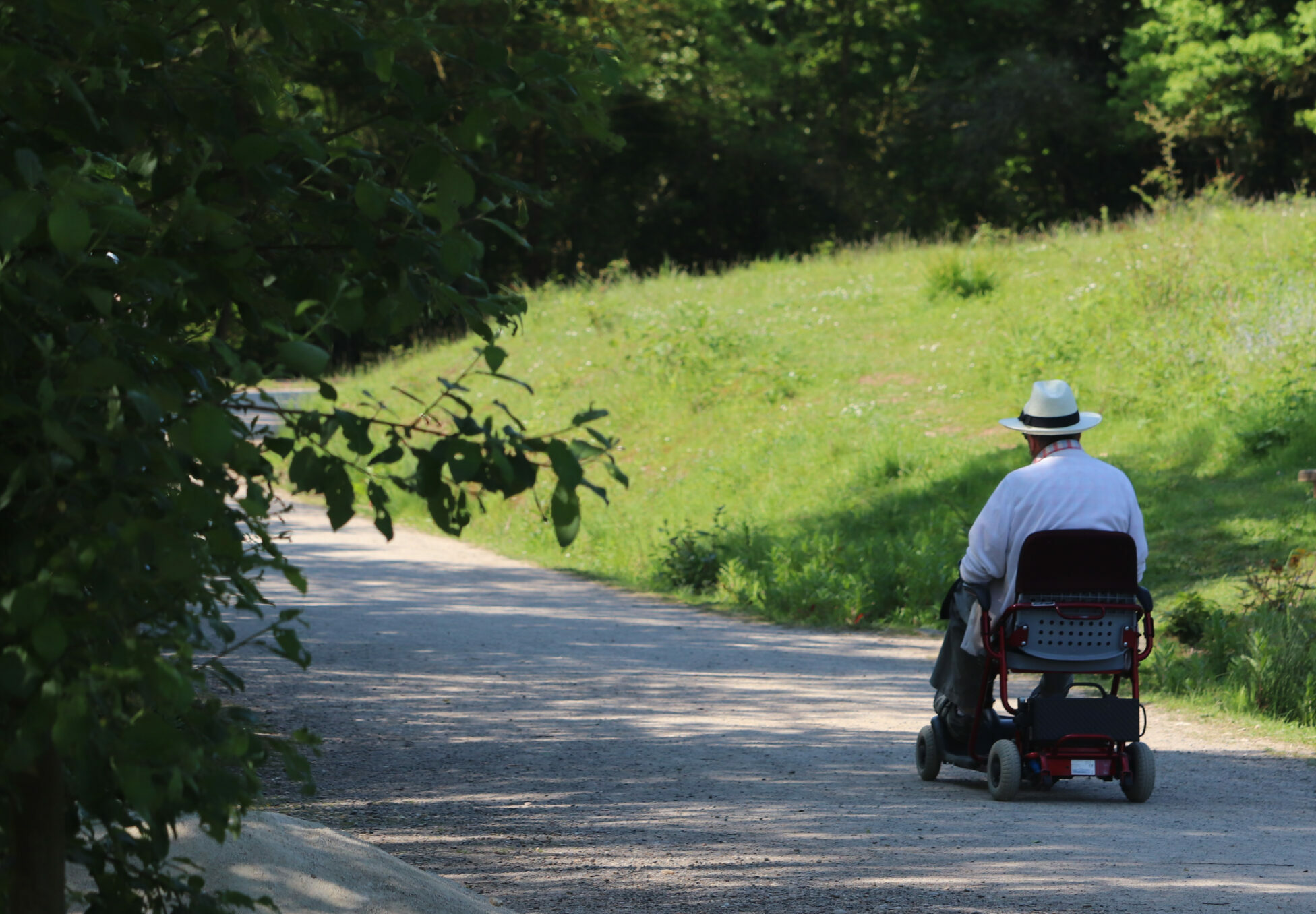 To find out more, see the Guide de circulation – Aides à la mobilité motorisées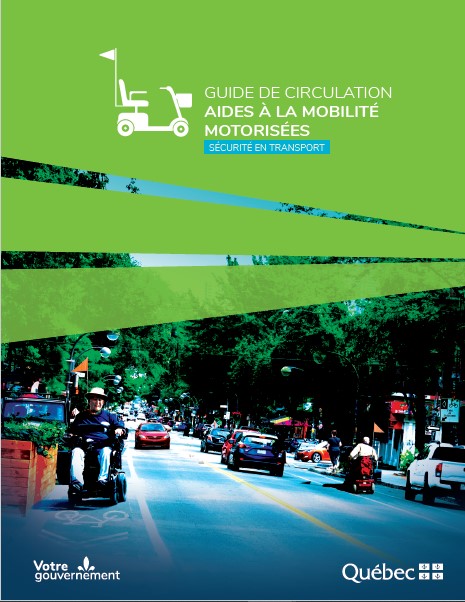 Here is a summary of what is in the guide.
---
Mandatory equipment
The following equipment is mandatory on all MMAs:
brakes
reflectors
reflective strips
lights and headlights (especially when driving at night)
pennant (if your maximum permitted speed is above 50 km/h)
Traffic
If a bicycle path is available, you must use it
If there is no bicycle path, you must use the sidewalk
If there is no sidewalk, you can drive on the edge of the road, in the direction of traffic
Do not drive side by side with someone else, and always drive on the right
Avoid stopping on a public road: find a safe location instead
Do not drive on roads where the speed limit is over 50 km/h, on three-lane highways or on trails where driving is prohibited
Safety rules
It is prohibited for anyone driving an MMA on the road to use a cell phone or any other portable device designed for sending/receiving information or entertainment, or to use a display screen (subject to applicable exceptions)
Always look both ways before making a move
At intersections, always use pedestrian crossings and the curb ramps designed for your use
Always obey traffic lights, pedestrian crossing signals and other signage
Avoid passing closely by parked cars as they may pull out suddenly
Beware of obstacles such as parked cars, uneven surfaces and high-traffic areas
Always wear light-coloured clothing, especially at night
When driving on a sidewalk, move at a similar speed as pedestrians and remember that they always have the right of way
Make sure that any objects you are carrying are properly secured and will not interfere with your driving or visibility
Be extra-careful at level crossings
Not allowed
It is forbidden to cross an intersection diagonally
It is forbidden to drive while impaired
It is forbidden to carry passengers
It is forbidden to tow people or objects
It is forbidden to modify an MMA or to add accessories that may interfere with the visibility, operation or steering