Traffic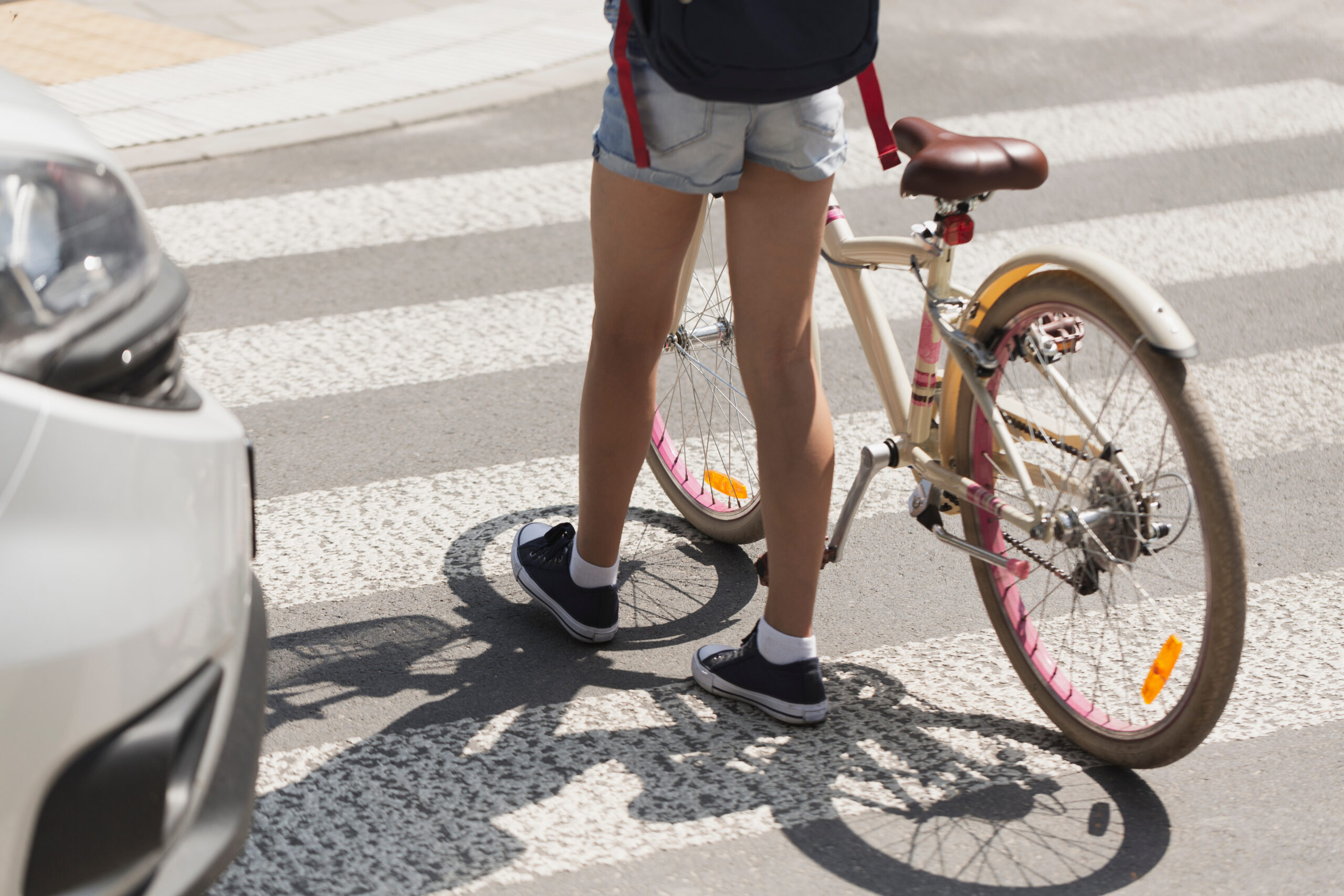 Road sharing is a matter that concerns drivers and cyclists as well as pedestrians. A number of traffic rules are in effect to protect everyone's safety.
Applicable standards
SCHOOL CORRIDORS
There are many school corridors criss-crossing the municipality to protect children walking to school.
Many crossing guards are also in place at intersections in the mornings, at noon and in the evening, to help children cross.
ELECTRONIC SPEED DISPLAY PANELS
With a view to road safety, the city has acquired electronic speed display panels.
By making drivers aware of their driving habits, these panels positively influence their behaviour in residential areas and school zones.
ROAD SAFETY COMPLAINT
You can share your concerns about traffic problems by going to the Road Safety Complaint page.
When you file your request, please make sure you explain the situation and the exact location of the problem and provide your full contact information.
CYCLISTS AND CYCLING TRAILS
When the road includes a cycling trail or path, cyclists must use it.
In addition to the rules set out in the Highway Safety Code, it is also prohibited to ride a bicycle on a sidewalk or on a pedestrian path except by necessity or where the signage permits it.
To find out about the network of cycling trails in Châteauguay, please see the interactive map.
Réseau des pistes cyclables
INFO-TRAVAUX
The city is constantly working to improve and maintain our infrastructures to provide high-quality services to the residents.
Please see the Info-travaux page to learn more about projects currently underway.
REQUEST FOR TEMPORARY STREET CLOSURE
SNOWMOBILES
It is prohibited to drive or park a snowmobile on the streets or sidewalks or in the parks or public places in the municipality.
Despite this, in emergencies or by necessity, the police service may authorize snowmobiles to drive in these places, taking reasonable measures to warn the public of the beginning and end of the authorization.
An administrative codification is a document that combines the original text of a by-law with all the amendments made since its adoption. It has no legal weight. It is rather a tool created solely to make it easier to read and understand the by-law as a whole. Only the original by-law and its amending by-laws have legal weight.
Do you need further details? Contact us!
You can contact us by phone at 450-698-3000

From Monday to Thursday, 8:30 a.m. to noon and 1:15 p.m. to 5:00 p.m.
Friday, 8:30 a.m. to noon

You can come to the reception desk at City Hall .

From Monday to Thursday, 8:30 a.m. to noon and 1:15 p.m. to 5:00 p.m.
Friday, 8:30 a.m. to noon
---
LEGAL DISCLAIMER
The texts and administrative codifications presented on this site do not replace the official by-laws of Ville de Châteauguay. They have no official weight. Although we make every effort to ensure that all the information is accurate and complete, we cannot guarantee its integrity, or that the information is current or accurate. In case of a discrepancy between the official text and the information published on this site, the official text always takes precedence. Ville de Châteauguay cannot be held responsible for errors or omissions of any nature on the site.