B-CITI – the citizen portal
Since 2018, the B-CITI portal has allowed citizens to communicate with the city by computer, tablet or smart phone.
Download the B-CITI app to your mobile device: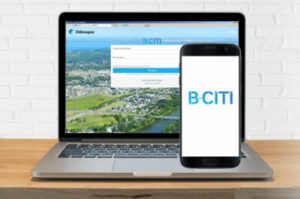 ---
New citizen services account – beginning in the first semester of 2021
In the first semester of 2021, the city will launch an innovative citizen services account system to offer top-quality services to our residents.
This new citizen services account and its smart phone app will replace the B-CITI citizen portal and related app.