Say goodbye to power line towers! Châteauguay launches a major public consultation on the future of the Hydro-Québec right of way
Published on 09 August 2021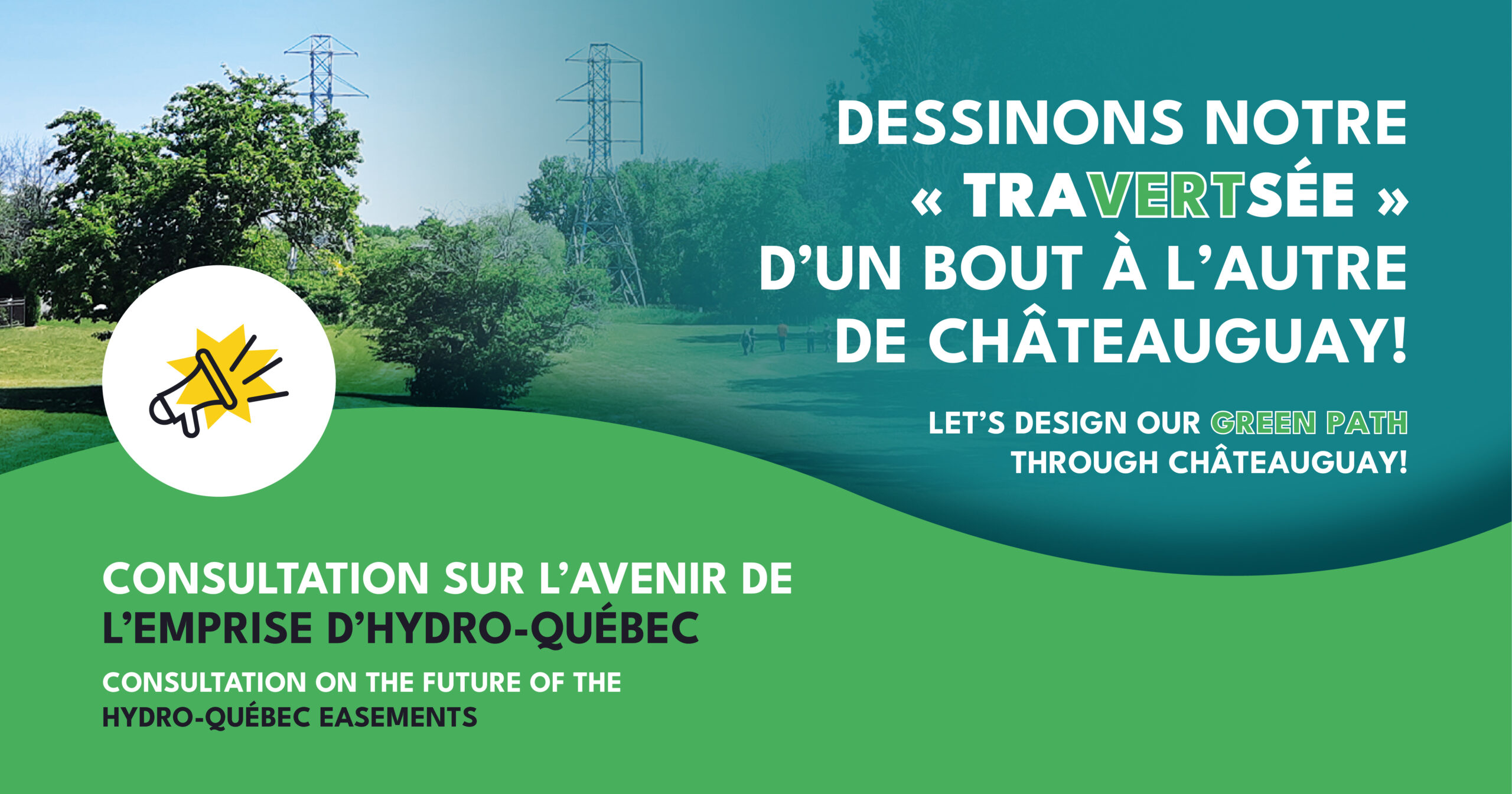 Starting Tuesday, August 10, the entire Châteauguay population is invited to imagine the future of the Hydro-Québec right of way, formerly used by the government corporation for the passage of high-voltage lines on big electrical towers.
The dismantling of the 120 kV line that passes through the heart of Châteauguay is a privileged opportunity for all citizens to think about the development of more than 7 km of natural and riparian environments. Protection of biodiversity, recreational and sports activities, arts and culture, ambiance… Each part of the corridor can offer a place for ideas submitted by the participants in the consultation.
Ideas will be gathered up to October 1 online or through idea boxes available at the following locations:
City hall   5 Bouleverd D'Youville
Centre culturel G.-P.-Vanier   15 Boulevard Maple
Municipal library   25 Boulevard Maple
Pavillon de l'île    480 Boulevard D'Youville
The results of this consultation will be accounted for and analyzed later in the fall so that the teams responsible for the project can then begin the development of visual concepts based on the ideas collected, and so that a complete report can be deposited in February 2022.
Meet the mobile squad
In August and September, our mobile squad will roam the City to hear you! Come meet them on the following dates:
August 14, from 10 a.m. to 3 p.m., at Parc Alfred-Dorais (Boul. Primeau)
August 21, from 10 a.m. to 3 p.m., at the community gardens (103 Avenue de la Verdure)
September 8, from 3 p.m. to 7 p.m., at à 19 h, at Maple Shopping Centre (169 Boul. Maple)
September 18, from 10 a.m. to 3 p.m., on Île Saint-Bernard
Orienteering, pumptrack, gardening, climbing, outdoor movies, fitness training, walking… Everything is possible! Together, let's design our GREEN CROSSING from one end of Châteauguay to another!
For all the details, visit our website at ville.chateauguay.qc.ca/hydro-easement.
Launch video