Alleged Sexual Offender Arrested
Published on 09 June 2021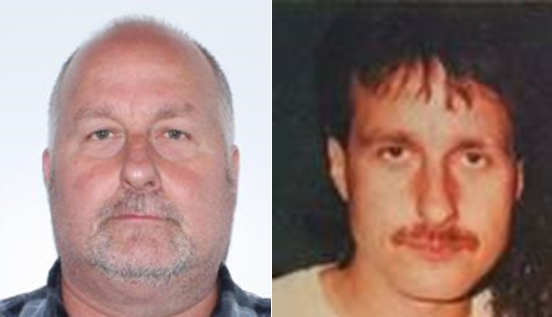 Left: René Lussier in 2015. Right: René Lussier aged around 30.
Police investigators have arrested René Lussier, aged 62, in relation to sexual offences.
He appeared before the Palais de justice de Valleyfield on June 9 charged with several offences, including sexual assault, sexual interference, invitation to sexual touching, making child pornography and possession of child pornography.
Since several victims have been identified, the serial crime investigation management (GECS) structure – coordinated by Sûreté du Québec – has been deployed. This unified command structure allows Québec police departments to work together to quickly identify predatory crimes and arrest the perpetrators. Pooling provincial police resources in this manner provides better protection for victims.
The police think that there may be other victims.  All information on this man or his actions may be shared in confidentiality with Sergeant-Detective Marc-André Leclerc at 450 698-3328 or via the confidential info line at 450 698-3229.