Château Scènes' 2022 Winter-Spring program : Ticket sales starts Saturday, November 27th
Published on 26 November 2021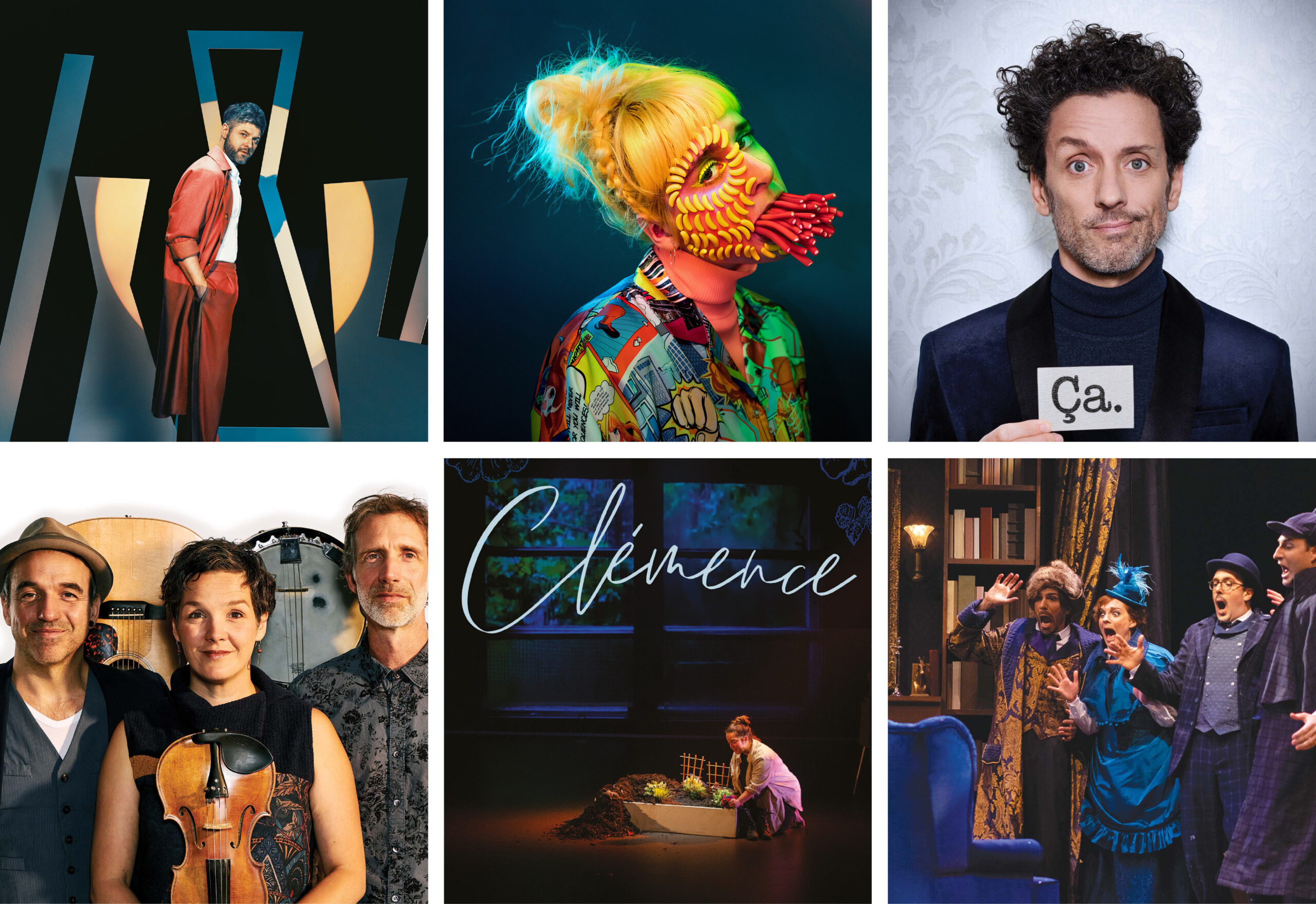 Château Scènes' 2022 Winter-Spring Program
A Diverse and Eclectic Lineup
The Ville de Châteauguay is proud to officially launch its distributor Château Scènes' new 2022 winter-spring program. Tickets for shows will be available for purchase as of Saturday, November 27th.
Musical performances to please everyone
 The new winter-spring program, which runs from January 14 to May 21, 2022, includes major Quebec musical performers such as Pierre Lapointe, Sylvain Cossette and Patrice Michaud. It also showcases up-and-coming artists such Klô Pelgag, Beyries and Maude Audet, as well as the creativity of Nikamu Mamuitun, with its Aboriginal and non-Aboriginal performers, the traditional Quebec folk sounds of Bon Débarras, and the blues music of Durham County Poets and Mich and the Blues Bastards. Young audiences will be treated to Passe-Partout and Bill Bestiole, and classical music lovers will be thrilled to know that Cordâme is back with its exploration of the world of Maurice Ravel.
Comedy and drama on the bill
Comedy buffs will again be in for a treat with comedians such as Billy Tellier, Philippe Laprise, Michel Barrette, André Sauvé, Simon Gouache and Sam Breton. On the theatrical front, audiences will see Marie Cantin, Jean-François Gaudet, François Grisé and Marie-Ginette Guay on stage in the play Tout inclus. Clémence, a play produced by Jade Bruneau and inspired by the life and work of Clémence Desrochers, will allow us to discover or rediscover this great artist. Syntonie will entertain crowds with a 50-minute multi-disciplinary show featuring dance, light, video and music. Lastly, the Théâtre Advienne Que Pourra continues its exploration of the work of Conan Doyle with Sherlock Holmes et le signe des 4, a new show for young audiences, adapted by Martin Lebrun and Frédéric Bélanger.
The full program is available on the Château Scènes Shows page of the Ville's website and in the 2022 Winter-Spring program guide, which was distributed by mail to all households in the greater Châteauguay area.
Online ticket office
To avoid waiting in line at the ticket office, we recommend purchasing tickets online. The new TUXEDO ticket office will simplify the ticket-buying process and electronic tickets are sent by email.