Châteauguay recalls some instructions regarding the exceptional heat
Published on 10 August 2021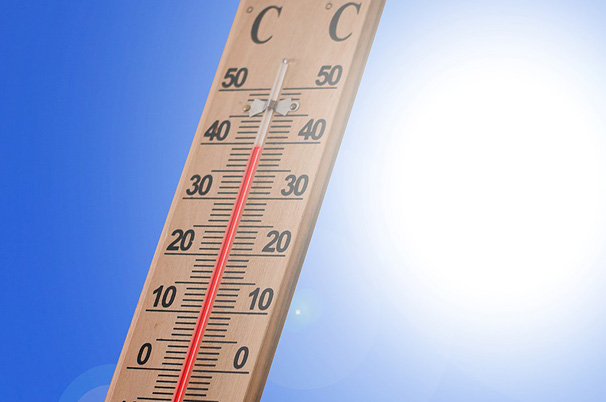 Given the current heat wave, the Ville de Châteauguay has implemented certain provisions to accommodate the public. If the heat wave continues, other measures could be taken to ensure the well-being of residents.
Residents who are suffering from the high heat are encouraged to cool off in the following air-conditioned areas:
Bibliothèque Raymond-Laberge (25, boul. Maple) – Tuesday and Wednesday, from 9 a.m. to 9 p.m., Thursday from 9 a.m. to 8 p.m. and Friday, from 9 a.m. to 5 p.m. The complete schedule is available on our website.
Chalet du Centre écologique Fernand-Seguin (257, rue Fernand-Seguin) – Everyday from 9 a.m. to 5 p.m.
Centre régional de Châteauguay (200, boul. D'Anjou) – Business hours are subject to changes. The complete schedule is available on its website. 
Cinéma Carnaval (240, boul. Saint-Jean-Baptiste) – The film schedule is available on its website.
You can also go to the Agora (75 Maple Blvd.) to sit outside under a roof. Île Saint-Bernard also offers many shady spots at the water's edge.
Splash pads are open everyday from 8 a.m. to 10 p.m.
Parc Alfred-Dorais (boul. Primeau et carré Richelieu) – new
Parc Elmridge (rue Elmridge) – new
Parc Vincent (rue Vincent et Carillon) – new
Parc Philippe-Bonneau (rues Craik et Théberge) – new
Parc Josaphat-Pitre (rues Albert et De Nicolet)
Parc Marcel-Seers (boul. D'Youville et rue Girouard)
Parc Yvan-Franco (boul. De Gaulle et rue Desmarais)
In addition, the opening hours of the outdoor aquatic complex at Régie Sports et loisirs Beau-Château (864 Cadieux Blvd., Beauharnois) are offering time slots every day of the week. Due to the limited number of people accepted onsite per bathing period, it is recommended to make a reservation online or by phone at 450 225-0757 in advance. The schedule and prices are available on their website or on Facebook.
The Centre Multisport is open this week, from 8 a.m. to 9:30 p.m. The practice of free skating is possible on Wednesday, from 4 p.m. to 8 p.m., Thursday, from 4 p.m. to 7 p.m. and Friday, from 8 a.m. to 8 p.m. For more information, visit their website.
The City would also like to point out a few golden rules to beat the heat:
Drink regularly, don't wait until you are thirsty;
Minimize physical efforts;
Spend a few hours every day in a cool or air-conditioned location;
Take a cool shower or bath as often as necessary, or cool off with a wet towel;
Keep your friends and family informed of how you are or ensure that a parent or friend checks on you regularly and even comes to check your home's temperature in a heat wave;
If you feel unwell, do not hesitate to call Info-Santé at 811.
Exposure to excessive heat can cause serious health problems, for both humans and animals. In the event of an emergency, do not hesitate to call 911.
For more information about the effects of heat on health, we encourage you to consult the Health Canada website.