No more plastic bags as of September 1 in Châteauguay
Published on 09 August 2022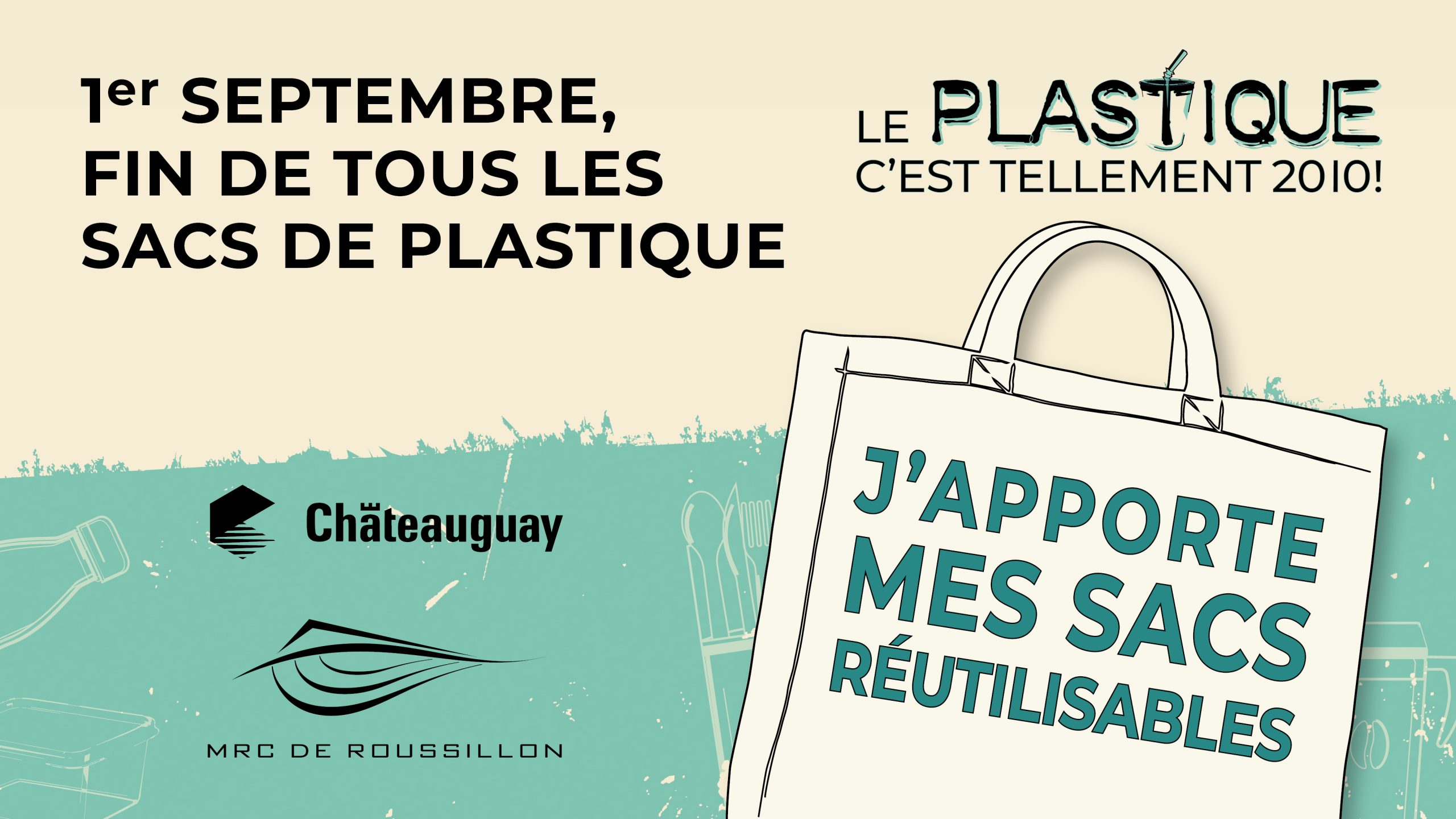 As of September 1, the municipalities of the MRC de Roussillon will ban plastic bags on their territory. The Ville de Châteauguay announced on April 26, during Earth Day, that it would also follow the example.
Roussillon, + vert un geste à la fois
This campaign is part of the Roussillon, + vert un geste à la fois single-use plastic reduction project. The project has three targets: citizens, businesses and organizations.
Under the theme Plastic is so 2010! this campaign aims to encourage the population to always bring their reusable bags with them and reduce the single use of plastic bags.
Plan for this change now!
We invite the population of Châteauguay to follow our steps and use reusable bags now.
Every gesture counts, let's all do our part to reduce single-use plastics!
For more information, visit the MRC de Roussillon website.