Administrative Services Schedule for the Holiday Season
Published on 23 December 2021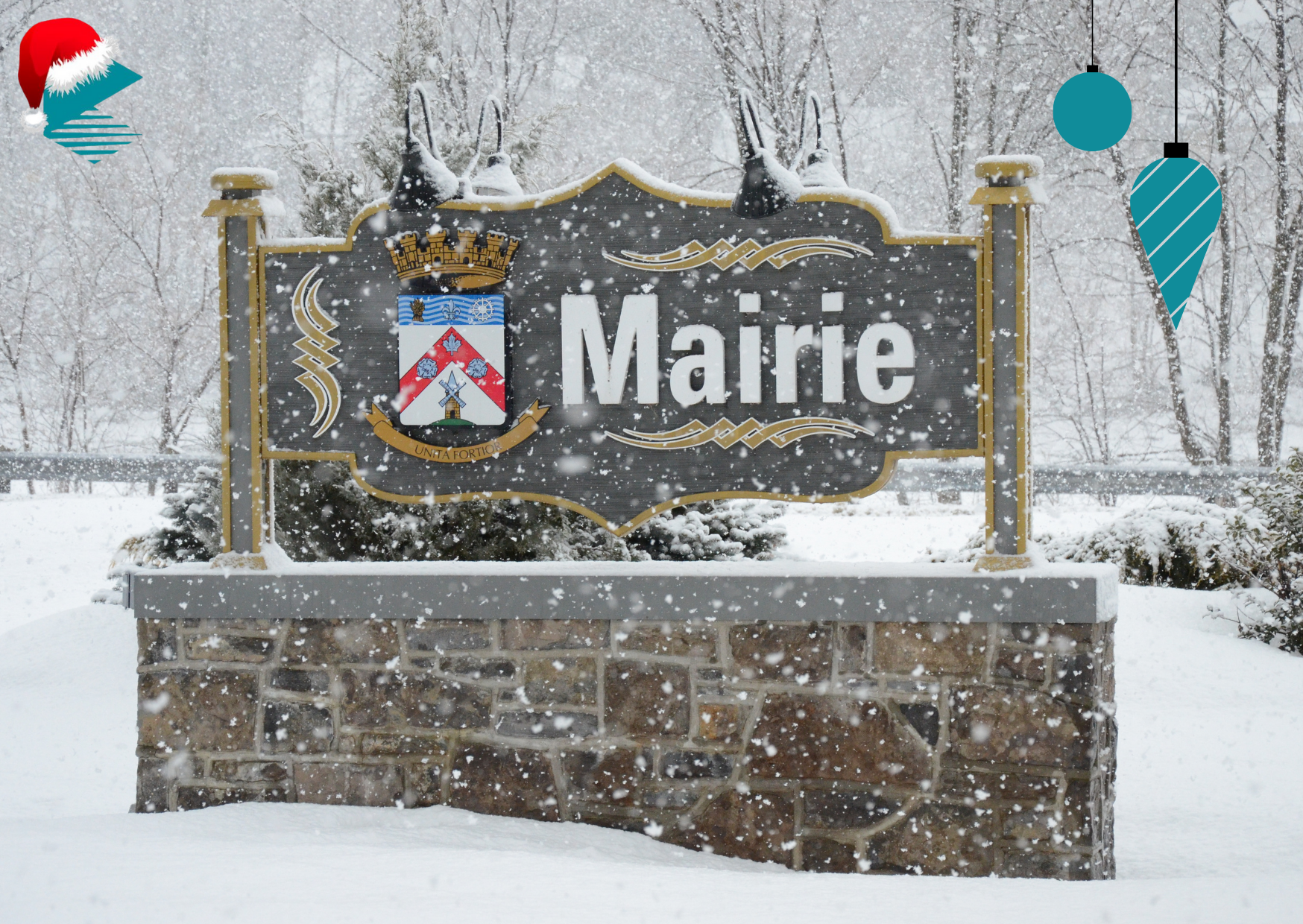 The administrative services of the municipality will be closed for the holiday period from Friday, December 24 to Sunday, January 2, 2022 inclusively.
Although City buildings are physically closed to the public in respect with Public Health guidelines during the week of January 3 to 9, 2022 inclusively, our remote services will resume on Monday, January 3, following the regular schedule starting at 8:30 a.m.
The Bibliothèque Raymond-Laberge will be closed from December 24 to January 2. The document return chutes will also be closed during this period. No late fees will be applied. Online services are available at all times.
From January 3 to 7, the library will offer telephone support from 9 a.m. to 5 p.m. and from noon to 5 p.m. on January 8 and 9. Document chutes will be open from January 3. No contactless loans will be available during this period.
The Centre culturel Georges.-P.-Vanier will also be closed to the public. However, it will offer telephone support services during the special holiday schedule, from December 27 to 30, from noon to 5 p.m. As of January 3, 2022, telephone support will be offered according to the regular schedule.
For any emergency
In case of water or sewer overflow, contact the Police Department at 450 698-1331. For emergency calls, contact the 9-1-1 service.
The Ville de Châteauguay wishes you happy holidays!