The Stanley Cup in Châteauguay!
Published on 05 August 2021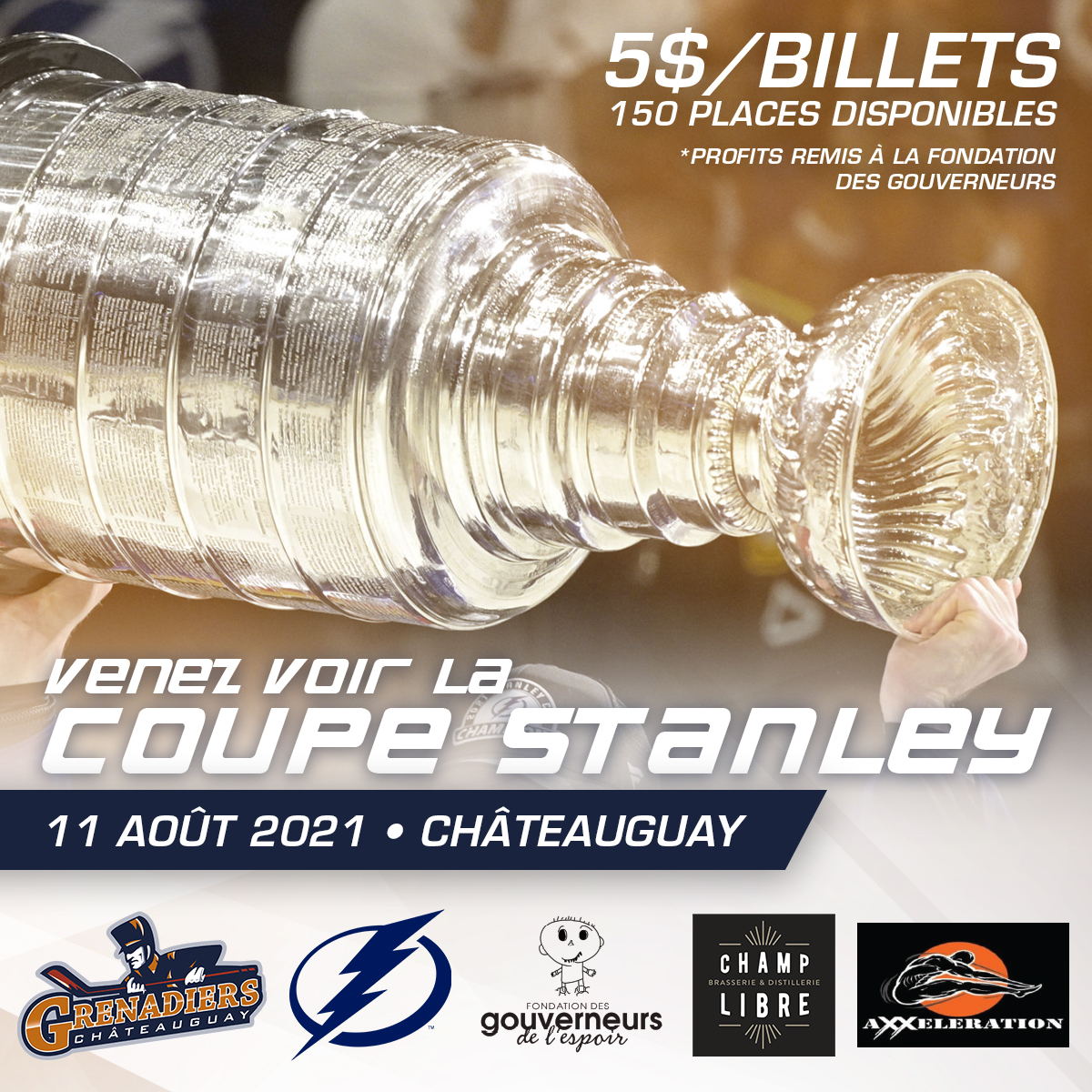 On Wednesday August 11, the Stanley Cup will be at the Centre multisport de Châteauguay from 12 p.m. to 1:30 p.m. for hockey fans' delight!
This special stop of the Cup in Châteauguay is made possible thanks to Mark Lambert, strength coach for the Tampa Bay Lightning and owner of the Performance Axxeleration center. In the past, Mr. Lambert was the strength trainer for the Patriotes de Châteauguay Midget AAA. This is his second consecutive Stanley Cup!
This event is open to the public, but as the Cup will only be on site for an hour and a half, places are limited. 150 tickets will be put on sale at the Brasserie distellerie Champ Libre (260 boulevard Saint-Jean-Baptiste in Mercier) starting at 3 p.m. on Thursday, August 5. Tickets are $5. All proceeds will be donated to the Fondation des Gouverneurs de l'Espoir
Centre multisport de Châteauguay
255, boulevard Brisebois