Strategic planning 2023-2027: the Ville de Châteauguay invites the population to vote
Published on 06 October 2022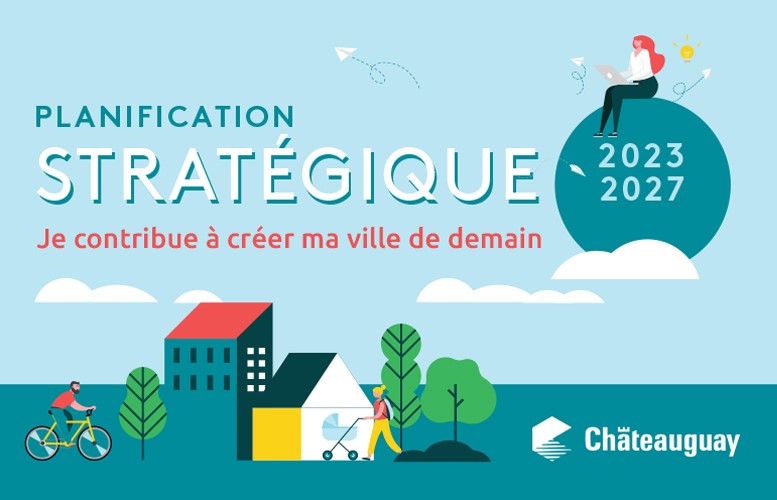 In september, the Ville de Châteauguay launched today the consultative phase of its first major strategic planning exercise. Through an online survey, suggestion boxes and consultation evenings, the population is invited to express its opinion on subjects that will allow the City to define the major orientations and prioritize the actions to be taken over the next five years.
Ideas were collected from September 12 to 25 through an online survey. Suggestion boxes were also available at various municipal buildings, for those who prefer to give their opinions on paper:
City Hall
Centre culturel Georges-P.-Vanier
Bibliothèque Raymond-Laberge
Pavillon de l'île
Consultation evenings – Two new dates added!
Didn't get a chance to share your opinion? You still can! Two new citizen consultation evenings are offered:
For community organizations (sports and cultural): October 19 at 7 p.m. – In person at salle Jean-Pierre-Houde
Open to all: October 20 at 7 p.m. – In virtual format
Seat reservations are required:
Full details are available in the Strategic Planning section of the website.
We invite the population to participate in large numbers.