Launch of pilot project Raising hens in the urban environment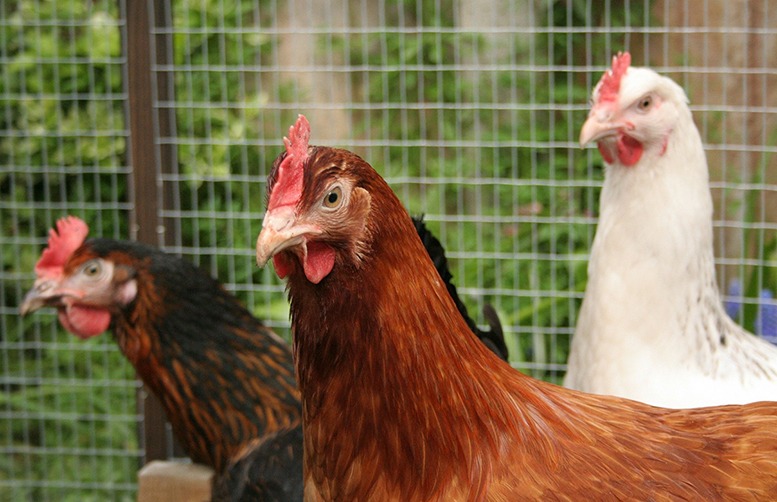 As of June 1, 2021, Ville de Châteauguay taking the first steps and moving forward with a pilot project allowing hens to be raised in the urban environment.
Over the next two years, a maximum of 100 licences in the amount of $25 will be granted for keeping hens in the territory. Citizens interested in participating in the project must meet some participation conditions and eligibility criteria such as:
Reside in a single-family dwelling (detached or semi-detached) and own a private lot with a minimum area of 350 square metres (3,767 ft2).
Have a minimum of two (2) and a maximum of four (4) hens on private land. Possession of a rooster is prohibited.
The hens must remain permanently inside a hen coop with an outside enclosure (pen) so that they can roam freely. It is forbidden to keep hens inside a house or cage.
For further information, see our chickens and farm animals section.