The Salon du livre de Roussillon goes on tour throughout the MRC!
Published on 25 January 2022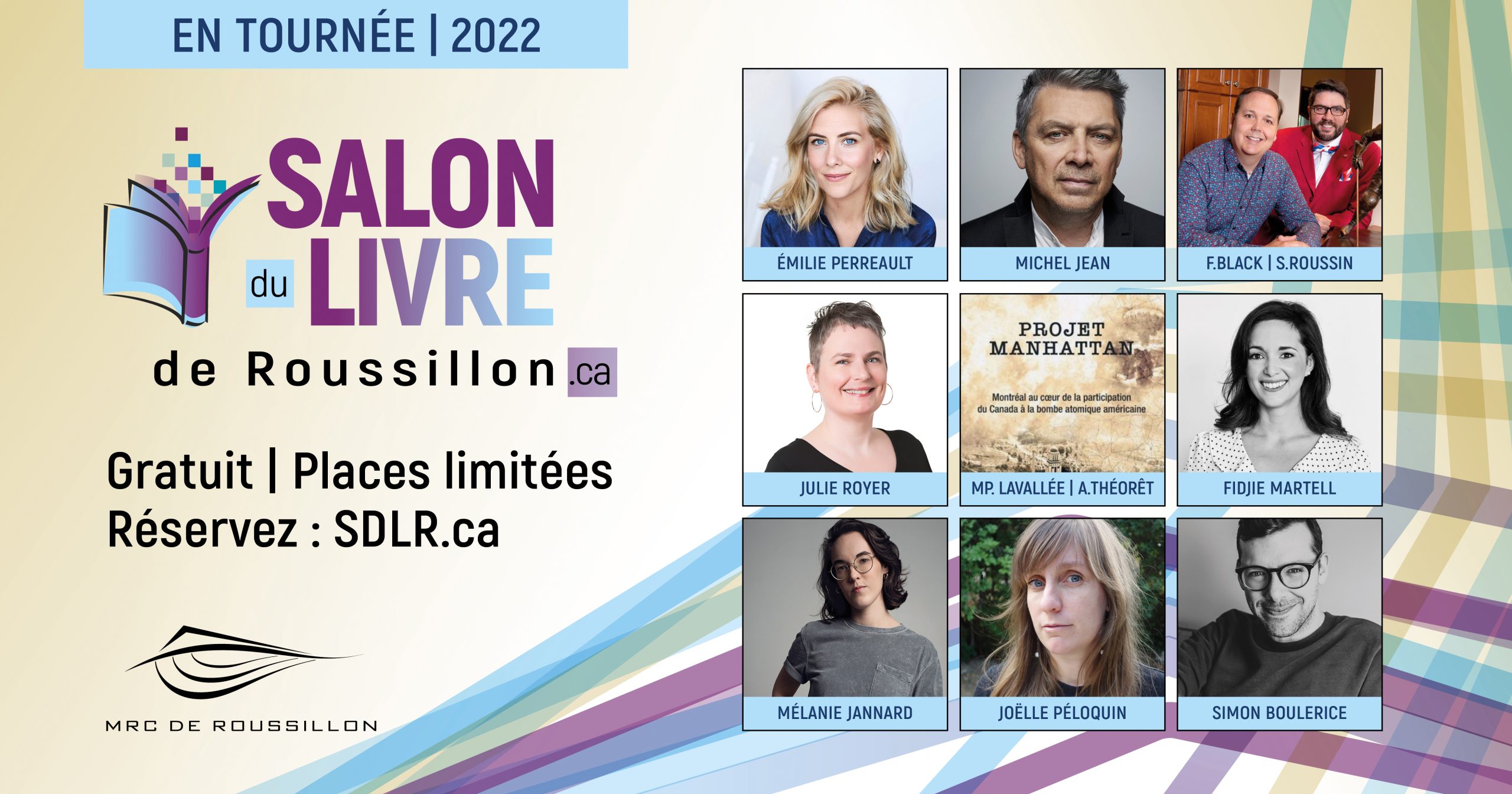 Émilie Perreault will launch the Salon du livre de Roussillon 2022. Through this touring edition, a series of nine free literary activities will be offered by Roussillon libraries, in collaboration with the MRC and its 11 municipalities.
"It is a great pride to see the Salon du livre de Roussillon reinvent itself. The interest in the MRC's libraries does not lie: our citizens are great consumers of culture and literature. This is why Roussillon residents will be able to participate in all activities, regardless of the host city," said Christian Ouellette, Prefect of the MRC de Roussillon and Mayor of Delson.
Launch on February 17
Émilie Perreault, journalist and cultural columnist will open the Salon with her conference Faire oeuvre utile on February 17. Due to health restrictions, the activity that was to be held in Châteauguay will instead take place in virtual mode.
Exciting headliners
Michel Jean, Simon Boulerice and many others have also accepted the invitation of the Salon du livre. For its 4th edition, citizens of all ages will be able to take advantage of conferences, author meetings and creative activities.
Citizens are invited to discover the program and to reserve their seats at salondulivrederoussillon.ca. The activities are planned in person in the various cities of the MRC, but they will be held in virtual mode if the health situation requires it. Registered participants will be informed few weeks before the activity, if applicable.
I am convinced that lovers and enthusiasts of Quebec and Native literature, adults, teenagers and young families will find what they need. The program is accessible to all citizens of the MRC. See you next February 17th for this first activity in virtual mode!
Éric Allard
Mayor of Châteauguay