New dates for garage sales in Châteauguay – August 7 and 8
Published on 21 July 2021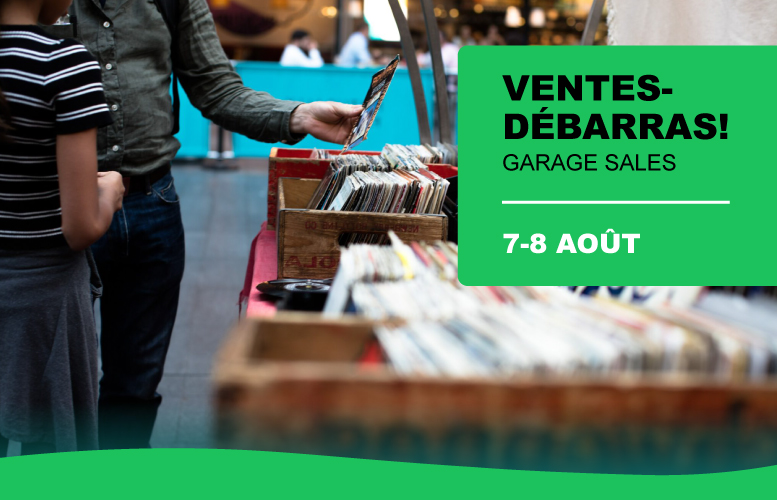 During the extraordinary meeting on July 19, the City's municipal council adopted the addition of new dates to the garage sales calendar for the current year.
Due to sanitary measures in force, the City had to cancel the garage sales scheduled for May 22 and 23. As this activity is very popular with residents, the City is happy to announce new dates for the event: August 7 and 8, from 8 a.m. to 8 p.m. Please note that the garage sales scheduled for September 11 and 12 are still expected to take place.
Registration
To participate and promote their garage sale, citizens can register online on the official event page, no later than Friday, August 6, at 4 p.m. The information collected will be displayed on an interactive map which will be made available on our website.
Please remember garage sales are authorized in compliance with the sanitary measures in force.