Opening of the île Saint-Bernard's organic orchard on September 18
Published on 15 September 2021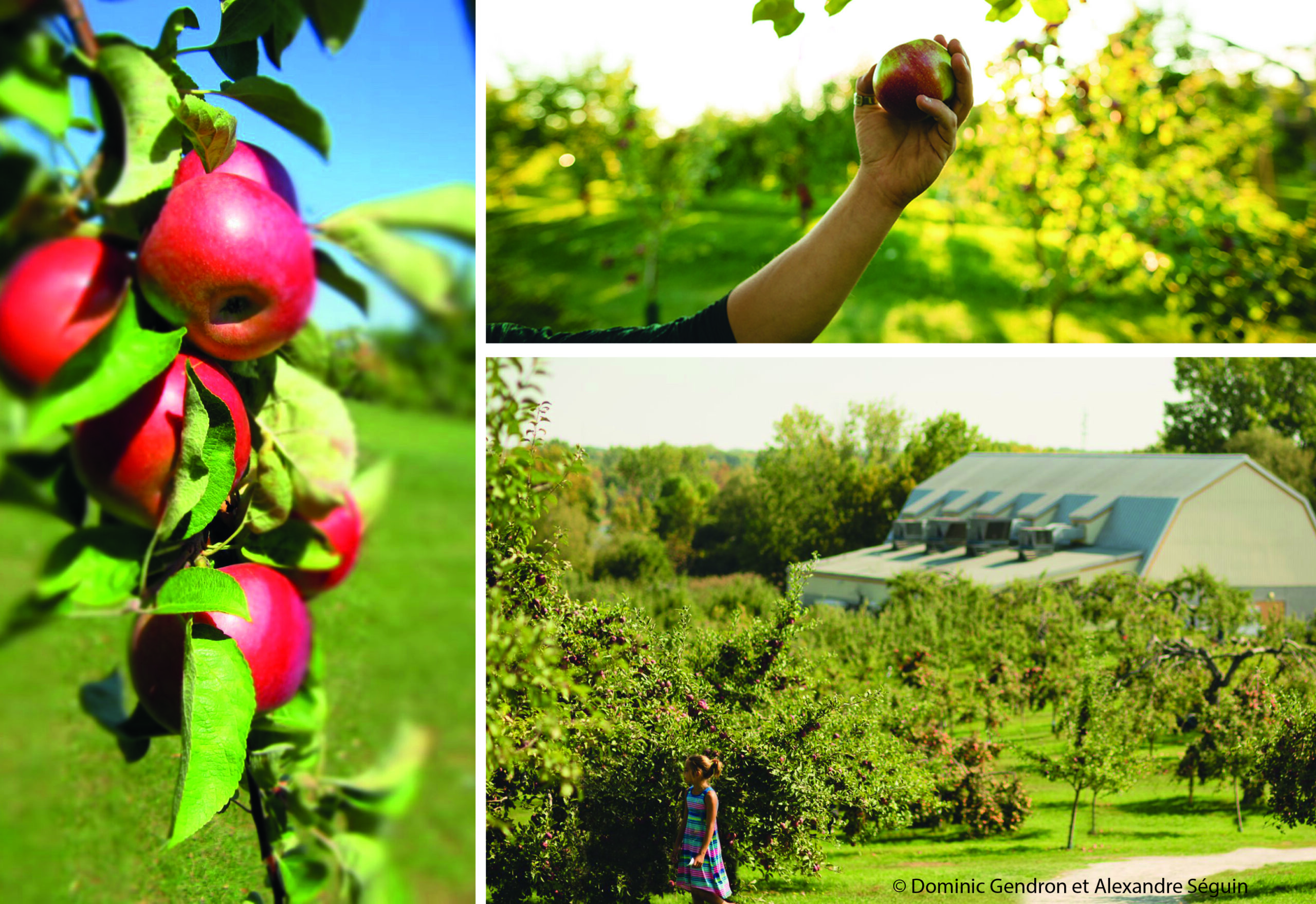 The île Saint-Bernard's organic orchard is the perfect place to find delicious local grown apples. Starting Saturday, September 18, the orchard will be open daily from 9 a.m. to 5 p.m. for picking your own apples.
Variety for every taste
Over 15 varieties of apples are available including the beautiful and popular McIntosh, Cortland, Lobo, Liberty, Eden, Délicieuse, Spartan, Jonafree, Empire, Honeycrisp and more!
Apples will be excellent besides being abondant this year, but smaller than usual due to the lack of rain this summer.
Price
Only bags sold by Héritage Saint-Bernard will be authorized for picking : bag 5 lbs (2,3 kg) : $ 9, bag 10 lbs (4,5 kg) : $ 16 , bag 20 lbs (9 kg) : $ 27.
Payment by card or cash accepted.
On-site activities
Visitors will also have the opportunity to stop by and meet the Ville de Châteauguay's mobile squad, which will be present on Saturday, September 18 to gather Châteauguay citizens' ideas about the future of the Hydro-Québec easements. The Café de l'île and the Bistro La Traite will be open for those who will need to safisfy their craving.*
EXO shuttle and satellite parking lot
Visitors who wish to easily access the site, will have the opportunity to take the EXO 925 – Île Saint-Bernard- Shuttle in service up to October 3, 2021 on Saturdays and Sundays. A satellite parking lot free of charge and capable of accommodating more than a hundred cars, is also available at the intersection of Rue Notre-Dame Nord and Chemin Saint-Bernard. A shuttle stop is scheduled in this sector for users.
More information at: ilesaintbernard.com/navette-exo-925/
Sanitary measures
*In order to comply with the sanitary measures put in place by the public health authorities, in addition to the physical distancing, face covering and vaccine passport are required to access the premisses. (for on-site consumption).
For more information, visit the Héritage Saint-Bernard website.
Enjoy your visit!