Omnisport Program: Registration Opens for the Winter 2023 Session
Published on 05 October 2022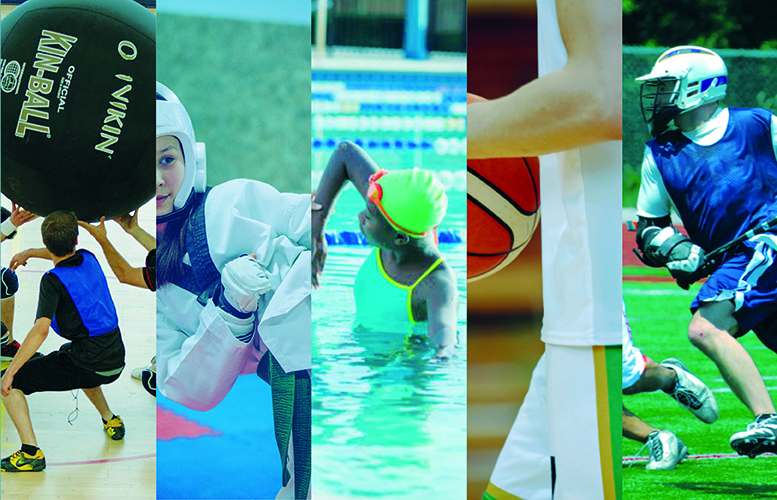 Buoyed by the interest generated by the creation of the Omnisport Program this summer, the Ville de Châteauguay, in collaboration with the Ville de Léry, the municipality of Sainte-Martine and the Kahnawà:ke Band Council, will repeat the experience and is pleased to announce the opening of the registration period for the winter 2023 session, which will extend from January 12 to April 22, 2023.
Starting Thursday, October 6, residents of Châteauguay, as well as the other participating cities and communities, will be able to reserve their space and learn five different sports, namely, Kin-Ball, Taekwondo, swimming, basketball and lacrosse. Three registration methods are available to Châteauguay residents: online at https://ville.chateauguay.qc.ca/en/courses-workshops/programme-omnisport/schedule-and-registration/, by phone at 450 698-3100, as well as at the service desk of the Centre culturel Georges-P.-Vanier (15 Boul. Maple). Residents of Léry, Sainte-Martine and Kahnawake can register by phone or in person at the cultural centre, as well as through their respective municipalities, whose contact information is available on our website.
Introduced in September, the Omnisport Program is the result of an interregional collaboration and aims to give 8- to 12-year-olds a chance to learn new sports. Each session, participants play five different sports, each one offered twice a week for three consecutive weeks. By pooling sports facilities, the program can provide a mix of sports and a complete array of basic equipment, with coaching provided by certified coaches. More than simply an introduction to a sport, it may be, as in the case of lacrosse, a first contact with a new culture.
Spaces for the winter 2023 session, which runs for 15 weeks, are available at the cost of $300 per child. The number of participants is limited to 50 per session, with a certain number of spaces reserved for each municipality. It is therefore important to register soon if you want to be sure to participate. Registration closes on January 28, 2023, or when all available spaces are filled.
For detailed information about the winter 2023 Omnisport Program, please visit the Ville de Châteauguay's website at https://ville.chateauguay.qc.ca/en/courses-workshops/programme-omnisport/home/