SPC Report – Concerted National Operation on Drugs and Alcohol: 8 roadside checks and 9 arrests
Published on 13 January 2021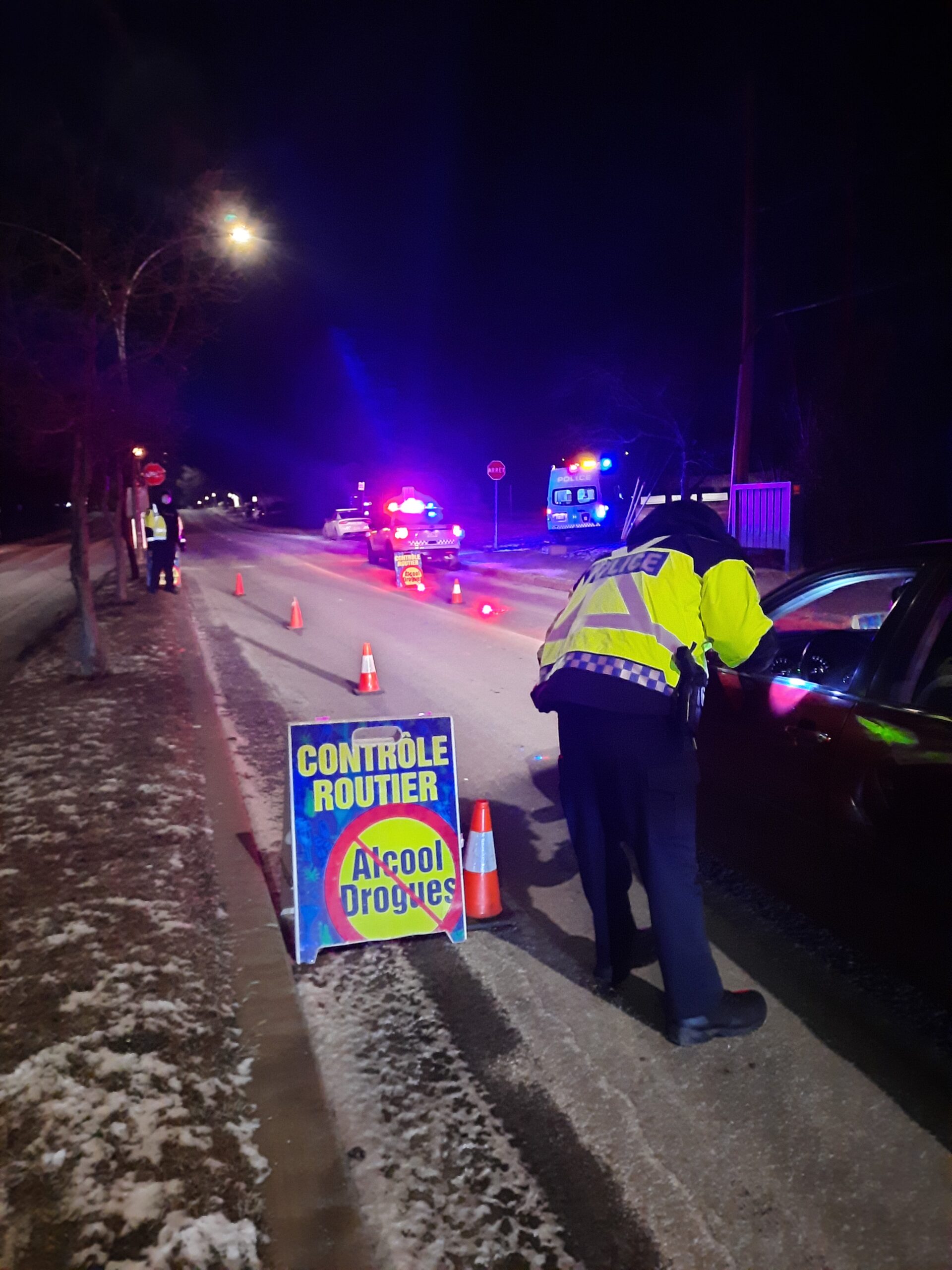 The Service de police de Châteauguay, in collaboration with all Quebec police forces and the Société de l'assurance automobile du Québec (SAAQ), participated in the national concerted operation on drugs and alcohol, held November 27, 2020 to January 4, 2021.
This operation targeted driving while impaired by drugs or alcohol. During this operation, SPC police erected eight roadblocks in the territory served, which resulted in over 700 drivers being stopped. Among these, there were nine arrests for driving while impaired by alcohol, drugs or a combination of both.
Police operations to prevent impaired driving will continue throughout the year.
For prevention advice related to driving, consult the SPC website at https://ville.chateauguay.qc.ca/en/police-service/services-and-advice/information-and-advice/alcohol-drugs-and-driving/