The City highlights the exceptional work of our local media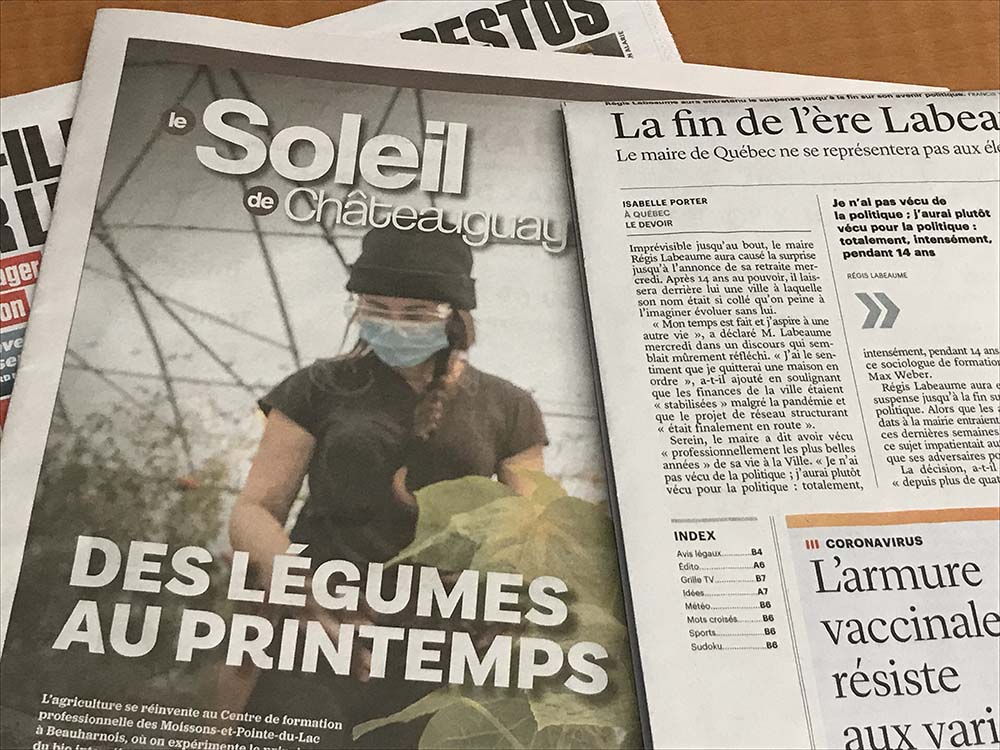 On the occasion of Written Press and Media Week, which takes place from May 3 to 7, the City wishes to highlight the excellence of the journalistic work carried out by our local media as well as their importance in our community life.
Whether in print format, radio, television or on the Web, the media play a key role in the transmission of information and greatly help us forge bonds with citizens. In return, they are aware of a greater number of events, measures and initiatives put in place by the City and can thus better benefit from our services.
Thank you to Le Soleil de Châteauguay, Télévision du Sud-Ouest (TVSO), CHAI 101,9 FM and INFOSuroit.com!