Docks and Boat Launching Ramps
Châteauguay River flows through the city which also borders on Lake St-Louis and St. Lawrence River offering many different ways to access the waters.
In spring, when the water level is right, various access facilities are available.
Commissioning Period
The docks are installed from May and remain in service until October.
Boat launching ramps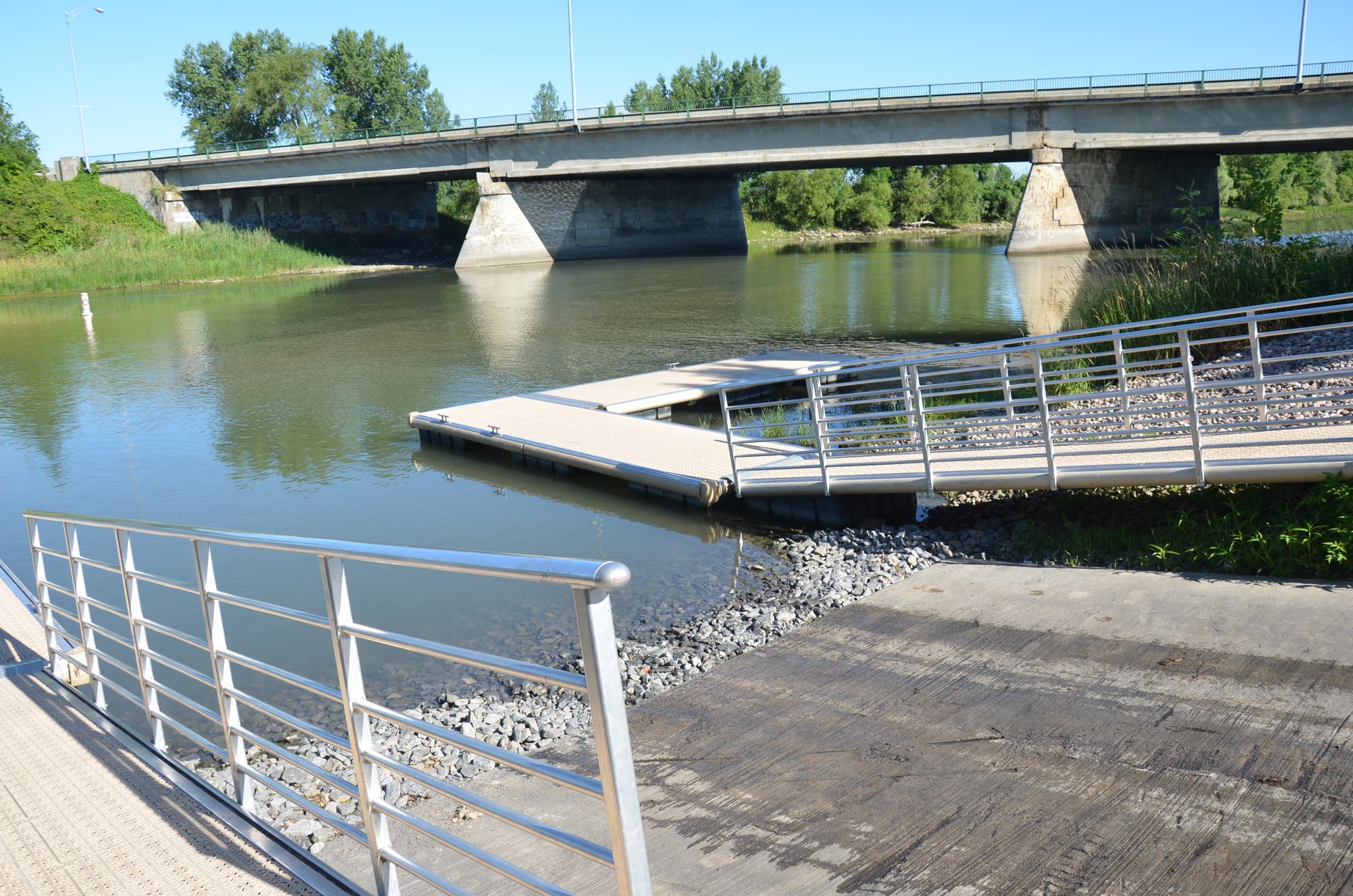 Motor boats
Two ramps are available to boaters:
Descente Reid , located on Boulevard Salaberry Nord, near Rue Reid, at the foot of Pont de la Sauvagine.
Descente Higgins , located on Boulevard Salaberry Nord, at the corner of Rue Higgins. (IMPORTANT: Descente Higgins will be exceptionally open on November 5, 6, 7 and November 11, 12, 13 closed during work on boulevard Salaberry between rue Higgins and rue Létourneau.
Pricing and regulations
Free for Châteauguay residents. Only the driver's license or the Passeport-loisir is accepted for identification purposes.
Only one boat is identifiable per address.
A rate of $40 per visit applies for non-residents, valid for the day. This fee provides access to the water via the two municipal ramps; parking is not charged. Season passes are not available.
It is expected that all users of the ramps will agree to abide by the guidelines, which are contained in a service contract that must be signed at the time of the first pass of the season.
Security guards will be present to ensure compliance with the various rules and regulations. Penalties can range from denial of access for the season to minimum fines of $200.
Non-motorized boats
Other than docks, the Nautical Centre allows water sports enthusiasts to launch their paddle boats and sailing boats (less than 3.7 m (12 ft) during the nautical centre's opening hours.
Châteauguay Nautical Centre on interactive map
Light paddle watercrafts can access the water at la Pointe Nautique. City attendants assist citizens during opening hours.  A high pressure washing station is available free of use.
Pointe nautique on interactive map
Access is free for Châteauguay residents and non-residents are charged a $5 flat fee.