Service de police de Châteauguay
Protect and Serve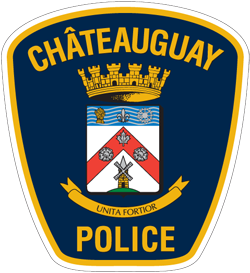 Alarm System Permit – Residential, Commercial and Industrial
Anyone who uses, installs or changes an alarm system must have a permit from the Service de police, whether it is for a residence, a business or an industry.
The permit is only valid for the person who applies for it. Every new user must also have a permit in their own name.
Permit Procedure
ALARM SYSTEM PERMIT APPLICATION FORM
You must complete and sign this form and return it to us in one of the following ways:
By email
By mail
Service de police de Châteauguay
55, boulevard Maple
Châteauguay (Québec)  J6J 3P9
Cost
The permit is free. A new application is required, however, if:
The alarm system is changed.
A new person will now occupy the location protected by the system.