Service de police de Châteauguay
Protect and Serve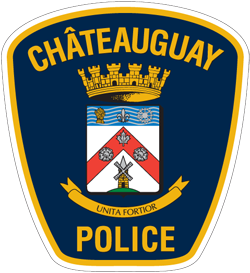 Domestic and Sexual Violence
Domestic violence is a crime. Anyone who assaults or commits other violent actions against a person is breaking the law. No matter who is the assailant, no one deserves to be assaulted.
Description
Violence means forcing a person to do something they do not want to do by using force, intimidation or fear to control or dominate them. Four criteria differentiate simple conflict from domestic violence:
Power over the other: A relationship of dominance of one partner over the other.
Intention: A planned and deliberate action to exert power over the other person.
Persistence: Repeated actions in a cycle defined by phases (rising tension, aggression, rejection of responsibility, honeymoon), with the cycle becoming shorter and more violent over time. For the victims, these phases correspond to fear, anger, feeling responsible for the violence and, finally, hope that the situation will improve.
The impact is deep, long-term psychological consequences.
Domestic violence includes:
Psychological, verbal, physical and sexual aggression
Economic domination
It is not the result of a lack of control but, on the contrary, a chosen means for dominating the other person and asserting power over them.
It can be experienced in any type of relationship (romantic, marital, extra-marital, etc.) and at any age in life.
Remember: It is not your fault and you are not responsible for the other person's behaviour. The police and other members of your community can help you.
Safety Tips
In case of emergency, call 911. 
Some actions you can take:
Plan somewhere you can go.
Prepare an escape bag.
Get help from a professional, such as a doctor, social worker or psychologist.
File a complaint with your police station.
Go to a shelter.
If you are an abuser, get support from existing resources to learn to change your behaviour.
If you know a victim of domestic violence, report the situation to the police.
For more information
Maison d'aide et d'hébergement La Re-Source
450 699-0908
SOS violence conjugale (maisons d'hébergement)
1 800 363-9010
Centre d'aide aux victimes d'actes criminels (CAVAC) de la Montérégie
450 670-3400
1 888 933-9007
Action sur la violence et intervention familiale (AVIF)
450 692-7313
Centre d'aide et de lutte contre les agressions à caractère sexuel (CALACS) de Châteauguay
450 699-8258
Réseau des partenaires contre la violence faite aux femmes Jardins-Roussillon
450 699-3333