Service de police de Châteauguay
Protect and Serve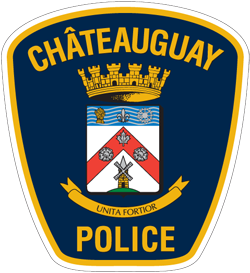 Elder Abuse
Every year, many seniors fall victim to one form of abuse or another. Elder abuse is when a single or repeated action or a lack of appropriate action, intentional or otherwise, occurs in a relationship where there should be trust, and this causes harm or distress in an elderly person.
There are seven forms of abuse:
Psychological abuse
Physical abuse
Sexual abuse
Material or financial abuse
Violation of rights
Organizational abuse
Ageism
Abuse has many effects that can be disastrous for the victim's physical and mental health.
Prevention Tips
In case of emergency, dial 911.
If you are the victim of abuse: 
Talk to someone you trust.
Talk to your doctor or a resource person at the CLSC.
If you witness abuse: 
Talk to a care worker who can guide you.
Arrange to talk to the victim alone and find out how they feel about the situation.
Contact the person regularly until the situation is resolved.
For more information
Ligne Tel-Aînés
514 353-2463
Ligne aide abus aînés
1 888 489-2287 (ABUS)