Service de police de Châteauguay
Protect and Serve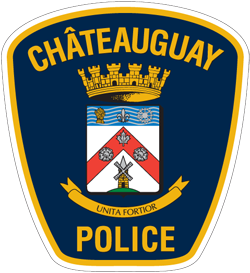 Firearms
This page provides a variety of information on how to safely dispose of a firearm or munitions or obtain a firearm licence.
If you have a firearm, munitions or any other weapon and wish to dispose of them safely, the Service de police accepts them.

To do so, please contact the police station before coming in with the weapon. You will be informed of the procedure for bringing it in safely.

If you have purchased or inherited a firearm, you must hold all the permits, authorizations and registration certificates required by Canada's Firearms Act and also comply with the related storage and transportation rules.

Furthermore, since January 2019, the owners of all unrestricted firearms must register them with the Service d'immatriculation des armes à feu (SIAF), in compliance with Québec's Firearms Registration Act.

Bequests and Gifts of Firearms

If you have inherited a firearm or received one from a friend or family member, you must comply with all the requirements if you want to keep it or sell it to an individual. Furthermore, the firearm must be temporarily stored at the home of a person who has the appropriate permit until you acquire your own permit.