Service de police de Châteauguay
Protect and Serve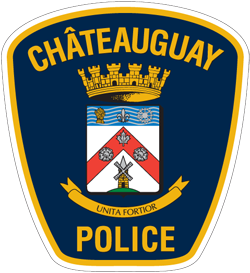 Fraud
Fraudsters can strike anyone, anywhere, any time: online, by mail, by phone and even in person. Fraudsters are also sly, and their victims may be very young, very old and anywhere in between. If you or a member of your family think they have been the target of fraud, report it to us, even if you did not give them any money.
REMEMBER that financial institutions and government agencies will not contact you by text message or email.
In Case of Fraud
If you suspect or know you have been the subject of identity theft or fraud or if you carelessly transmitted personal or financial information:
Immediately inform your financial institution and cancel your credit cards.
Contact the Service de police at 450-698-1331, option 5, or go to the police station ;
Contact the two national credit reporting agencies to ask for increased oversight of your credit file or to enter a fraud alert:
Report the fraud to the Canada Anti-Fraud Centre by phone at 1-888-495-8501.