Shows – Château Scènes
Official multi-disciplinary distributor in performing arts

Friday, November 26 - 8 p.m. | Tickets on sale: starting October 8 at 10 a.m.
Price

Regular: $ 37,50

Member (Passeport-loisir)*: $ 35,50

$2.50 service charge included.

* To benefit from the $2 discount, holders of valid Passeport-loisir must activate their member profile by contacting the ticket office for the first time at 450-698-3100.
Show presented in French
Un chef-d'œuvre de David Mamet!
Convaincu qu'il a de grandes chances d'être nommé doyen, Jean, professeur à la faculté de l'éducation d'une grande université, est sur le point d'acquérir une superbe maison. Tandis qu'il négocie au téléphone, une de ses étudiantes, Carole, venue sans prévenir s'enquérir de la note qu'il a attribuée à son récent travail, attend qu'il lui porte attention. S'ensuit un duel féroce sur les droits de vie et de mort des enseignants sur les étudiants, sur le paternalisme et le machisme de Jean, que toutes les filles voudraient dénoncer, et pire encore… Un combat sans pitié entre une révoltée et un entêté…
Mise en scène : Raymond Cloutier
Interprétation : Raymond Cloutier et Catherine De Léan
| | |
| --- | --- |
| | Activity requiring a vaccine passport |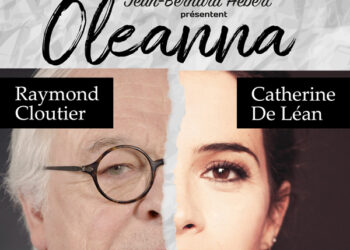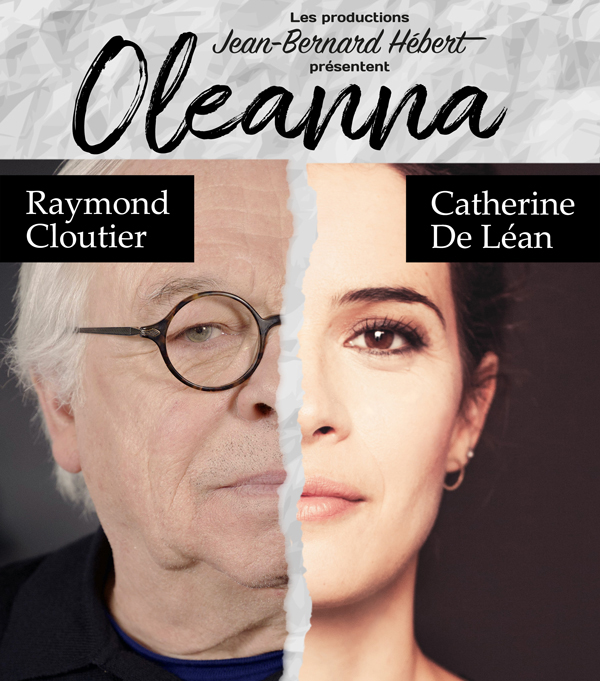 Show presented in French
Un chef-d'œuvre de David Mamet!
Convaincu qu'il a de grandes chances d'être nommé doyen, Jean, professeur à la faculté de l'éducation d'une grande université, est sur le point d'acquérir une superbe maison. Tandis qu'il négocie au téléphone, une de ses étudiantes, Carole, venue sans prévenir s'enquérir de la note qu'il a attribuée à son récent travail, attend qu'il lui porte attention. S'ensuit un duel féroce sur les droits de vie et de mort des enseignants sur les étudiants, sur le paternalisme et le machisme de Jean, que toutes les filles voudraient dénoncer, et pire encore… Un combat sans pitié entre une révoltée et un entêté…
Mise en scène : Raymond Cloutier
Interprétation : Raymond Cloutier et Catherine De Léan
| | |
| --- | --- |
| | Activity requiring a vaccine passport |
Suggestions