Garage Sales – Information and Registration
The city holds garage sales on three weekends during the summer.
All residents can participate without a permit or registration, but some rules apply. You can see them in the Simplified By-Laws – Garage Sales section.
Since it is prohibited to post ads outside the sale site, we encourage you to promote your event on our website by registering your sale using the link below. Bargain hunters can use the interactive garage sale map to find items and addresses.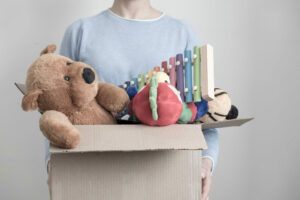 Post your garage sale online
You can register your sale by providing your address and a brief description of the items you have for sale. Potential buyers will be able to find out about your sale by checking the interactive garage sale map.
Registration link available in spring 2021.  
View the garage sale map
The list of garage sales that will be held in the city will be posted on an interactive map. You can check it before the next garage sale.
Link to interactive map available in spring 2021.