Écomarché de l'île
Every year for one enchanting weekend, Île Saint-Bernard is transformed into the biggest environmentally friendly fair in the region, the Écomarché de l'île, where over a hundred crafters present their unique local products to thousands of visitors.
Food, local craft beers, jewellery, health care products – there is something for everyone! A variety of cultural activities and performances are also presented. Admission is free!
For more information, please go to
Écomarché de l'île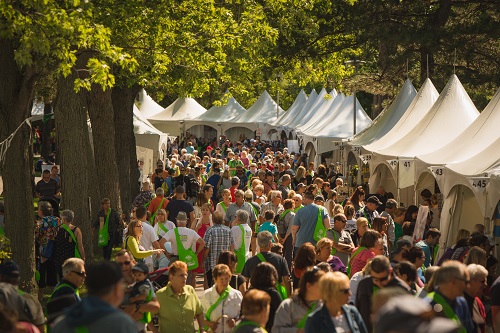 Île Saint-Bernard
480, boulevard D'Youville
2021 edition
Due to the COVID-19 pandemic situation, please note that the 2021 edition is cancelled. Join us in 2022!