Branch collection
The city usually organizes two branch collections every year in spring and fall.
Next collections
The next collection will begin on Monday, May 10. Citizens who wish to use the collection service must place their branches at the curb no later than Sunday, May 9 in all neighborhoods.
Branch collections generally last 2 to 3 weeks. During this period, municipal employees will cross the whole territory to collect branches.
Residents will be regularly kept up-to-date on the progress of the branch collection on our Facebook page and this section of our website. 
Fall 2021 collection will begin the day after Thanksgiving on Tuesday, October 12.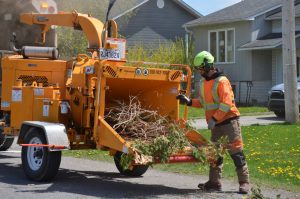 Progress of the current branch collection
Last update: Monday, June 14
Here is an overview of the branch collection by district:
District De La Noue (1): completed
District Du Filgate (2): completed
District De Bumbray (4): completed
District De Salaberry (5) : completed
District De Lang (6): completed
District De Le Moyne (7): completed
District d'Youville (8): completed
The collection in district De Robutel (3) ended on Monday with rue Bernard and some individual addresses.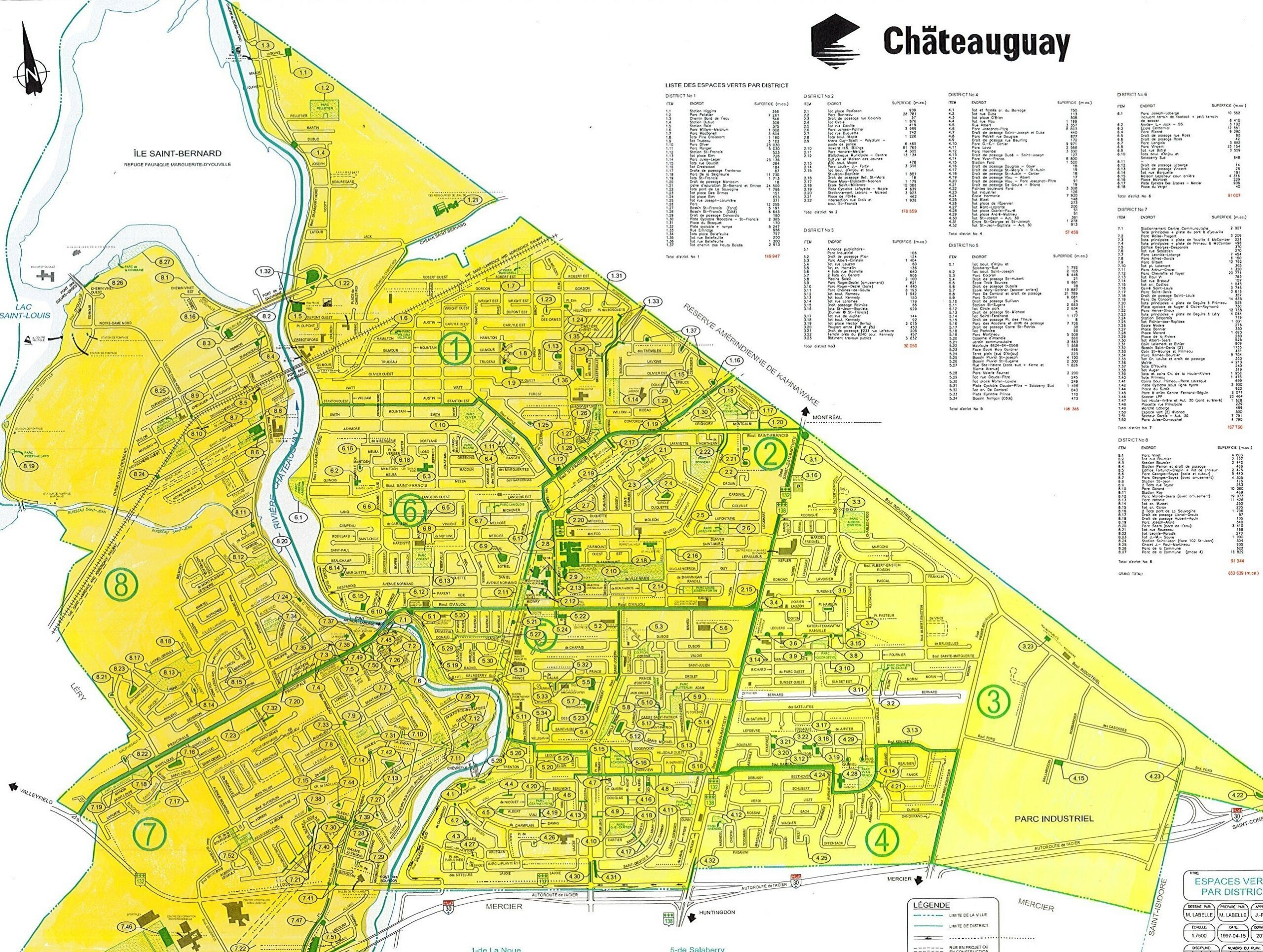 The areas where the collection was carried out are identified in yellow on the map.
How to place branches
To make branch collection easier, branches must:
enable unobstructed access to the public road and sidewalk;

be placed with the trunk facing the street at the curb and not be tied up together;

not be wider in diameter than 10 cm (4 in.);

not be longer than 3 m (10 ft.);

branches with thorns must be marked and separated from the other branches (e.g., honey locusts and hawthorns).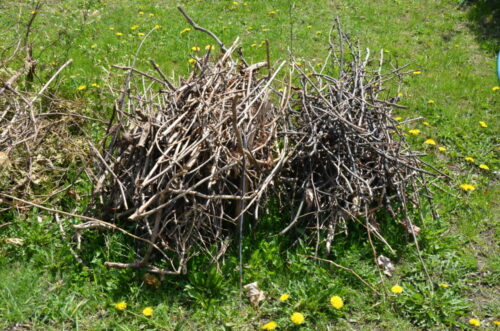 We do not collect:
Tree stumps and logs
Branches with soil clods
Vines and yard waste
Wooden boards
Intertwined branches
Felled trees and excessive quantities of branches
New this year
If piles of branches placed at the curb exceed 4 m³, the collection team will note the address and continue its route. In the following days, the resident will be informed of the rate based on the volume of the branches: $35 + tax for each additional volume of 4 m³. The branches will be collected once payment has been made.
Did you miss the collection?
People who wish to get rid of branches in bulk can also do so in the following two ways:
by taking them all year long to the ecocentre . The service is free up to the limit of five visits every year from May 15 to May 14 of the following year.
by contacting us to request individual branch collection at your home. Please note that we apply a $35 plus tax fee for this type of collection.
You can contact us by phone at 450-698-3000

From Monday to Thursday, 8:30 a.m. to noon and 1:15 p.m. to 5:00 p.m.
Friday, 8:30 a.m. to noon