Surplus cardboard
Do you have surplus cardboard or cardboard boxes that are too big to fit in your recycling bin?
A special cardboard collection is organized across the territory on two days every year:
Monday after January 1;
Monday after July 1.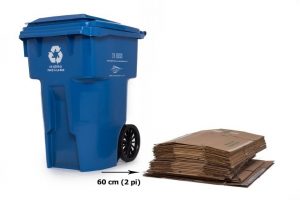 Dates of the next collections
The next cardboard collections will be held on the following dates:
Monday, January 3, 2022
Monday, July 4, 2022
Surplus cardboard must be placed next to your recycling bin before 7 a.m. on collection day.
How to place cardboard
Please do not forget to do the following for cardboard collections:
unfold boxes;

place your cardboard in a pile at 60 cm (2 ft.) from your bin;

do not tie up or bundle together cardboard;

remove bags and styrofoam from boxes.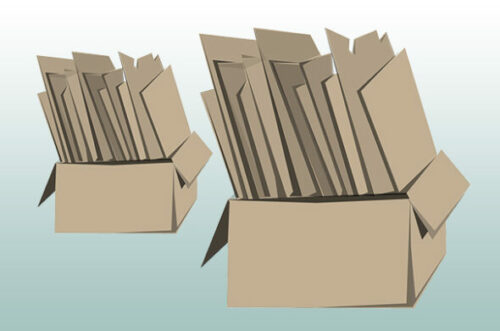 Did you miss the collection?
All year long, you can also take your surplus cardboard to the ecocentre . The service is free up to the limit of five visits every year from May 15 to May 14 of the following year.